Back List
Astronergy 355MW TOPCon Modules to Offer Green Energy in Australia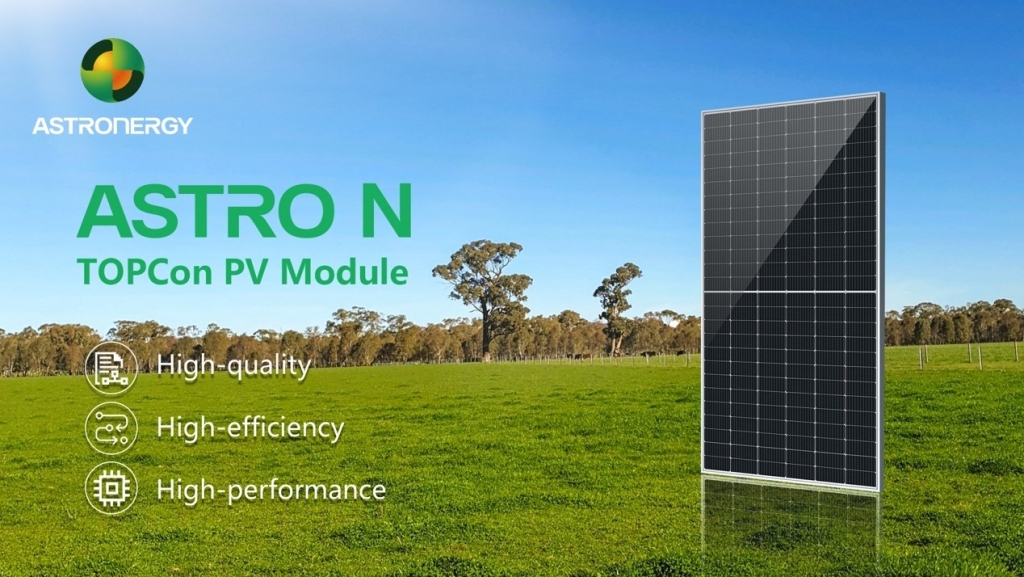 ASTRO N – Astronergy's n-type TOPCon module series — recently saw great moves at the Walla Walla Solar Farm in Australia, laying a milestone for marking Astronergy TOPCon PV modules' fastened pace to help create a net-zero carbon world.
Equipped with 355MWdc ASTRO N modules, the solar farm at New South Wales Riverina region is expected to generate 700,000 MWh of electricity annually, benefiting at least 90,000 local households and reducing 520,000 tons of carbon dioxide emission per year.
According to project participants, the modules to be installed at the solar farm are ASTRO N5 bifacial double-glass 182mm PV modules, which are enabled with advantages of high power up to 625W, high efficiency up to 22.4% and high performance with only 1% degradation in the first year.
What's more, 30-year performance warranty insurance by globally renowned Ariel Re for all these PV modules, perfectly satisfied the project's at least 30 years of power generation need.
With enchantments of over 570,000 ASTRO N5 bifacial double-glass modules for long-lasting clean energy generation after operation in 2024, the ASTRO N-equipped project will also boost the local economy by creating up to 250 construction jobs.
In the journey to promote the world lives in sustainable and net-zero carbon, ASTRO N is accelerating its pace. To enable more to feel the sunlight value, Astronergy is always keeping positive and forward.