Back List
Astronergy, together with five main PV industry players, standardises PV wafer size
Astronergy, together with other five leading PV industry companies, announced a standardized rectangular PV wafer size of 182.2mm x 191.6mm in an agreement after depth communications and desires for a better PV industry future.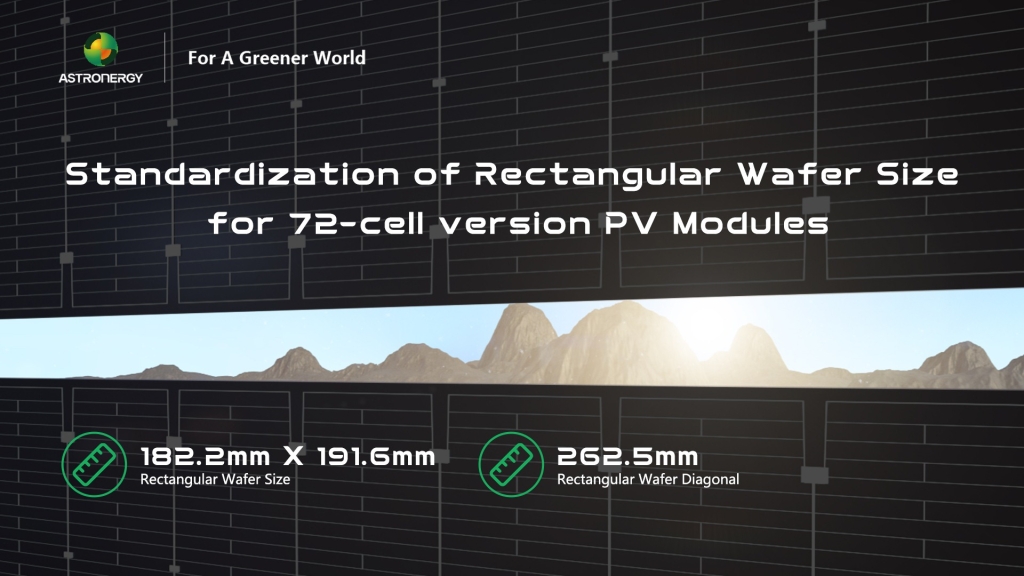 On August 18, the agreement on PV wafer size among Astronergy, Canadian Solar, DAS Solar, LONGi, Risen Energy and Tongwei (listed according to alphabetical order), is critical to solving the supply chain difficulties as well as the increase in material costs resulting from differences in the wafer size.
Following the proposal in July 2023 to standardise the module size as 2382mm x 1134mm for the new generation of rectangular wafers, the wafer size agreement thoroughly uncovers the mysterious veil of the PV industry's new generation of products.