Back List
Astronergy voices views on distributed PV system at CERAWeek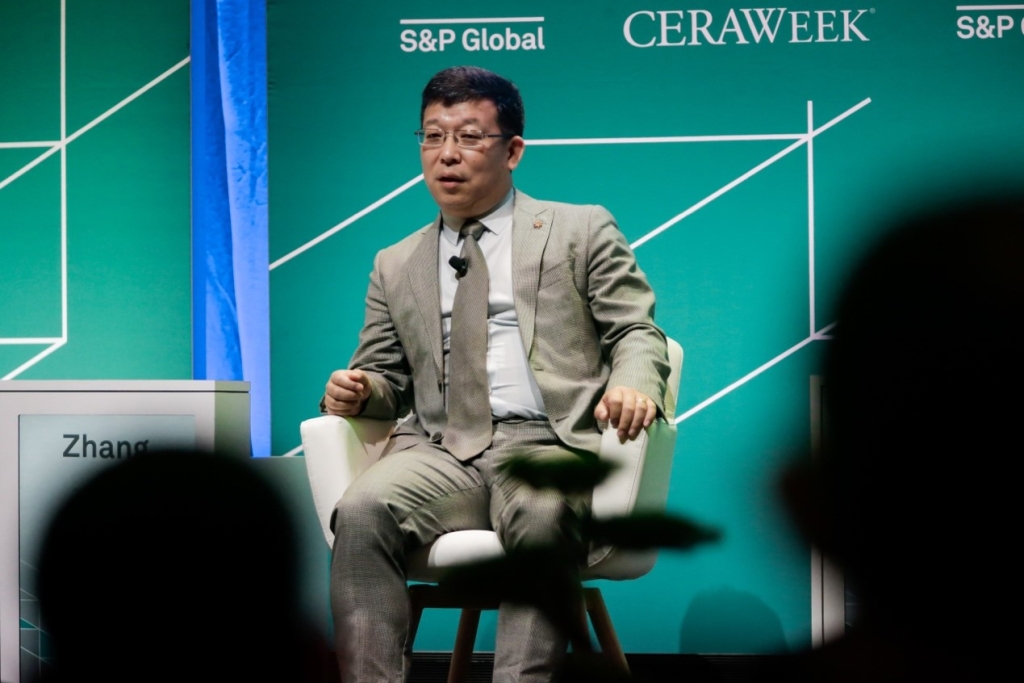 Samuel Zhang, CMO of Astronergy, gives his views at a CERAWeek conference on Mar. 9. [Photo by S&P Global]
Electricity supply shocks have further accelerated the uptake of distributed PV solutions, seeing households and businesses adopt such solutions to control electricity bills, meet renewable energy ambitions and ensure reliable power supply.
Said Samuel Zhang – CMO of Astronergy, on March 9 at the CERAWeek – the world's premier energy conference, there are still great demands for distributed PV systems, we are endeavoring to produce better PV modules for such solar systems.
And not only module suppliers are working to help create a sustainable power generation system, Zhang added, but as well the residents and commercial sectors need policy support from the government for reliable and flexible power generation.
In China, due to the policy preferential and involvement of huge companies or groups, distributed solar systems for residents in almost all areas could be achieved if demand; and commercial use of such systems is on increasing for lower operation costs.
And in the world, the conference host added, there is still an increasing need for cost-advantage and high-performance solar solutions for distributed systems. But some other countries and regions, in accordance with other attendees at the conference, although has a shortage of energy, still have obstacles in system costs and policies.
China has huge development space for PV-related businesses and related techs, then so promoting lots of PV industry players go to corners of the world for offering PV solutions. We still have a production increase plan for our frontier tech-PV modules, according to Zhang, the world still has huge demand and Astronergy is ready to offer high-performance PV modules for both residential rooftops and commercial and industrial distributed power generation plants.
About CERAWeek:
The 41st annual gathering of CERAWeek by S&P Global—the world's preeminent energy conference—convenes energy industry leaders, experts, government officials and policymakers, as well as leaders from the technology, financial and industrial communities, in Houston, TX.
CERAWeek 2023: Navigating a Turbulent World: Energy, Climate and Security examines how a new era of global uncertainty and change is reshaping challenges and opportunities for the energy transition.