China Kela 1000MW Hydro-solar Complementary Power Plant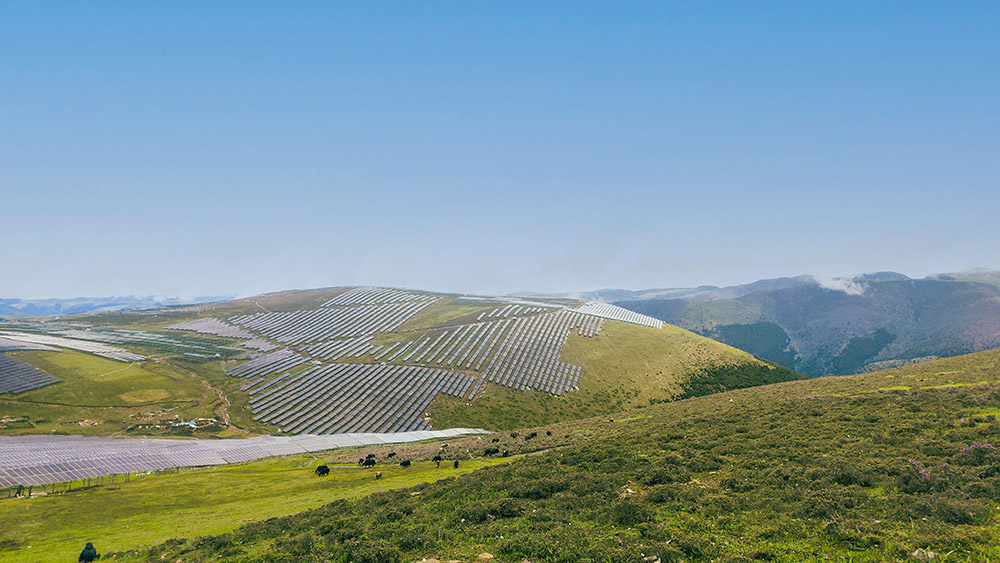 Introduction
Project Type
Hydro-solar Complementary Power Plant
Owner
Yalong River Hydropower Development Co., Ltd.
Location
West Sichuan Plateau, China
CO2 Prevented
1.6 million tons average annual
Installed Capacity
1000MW
Power Generation
200 million kWh average annual
Module Type
ASTRO 5 (550W)
Grid-Connected Time
July 25, 2023
Case Highlights
With installation of 523.1MW Astronergy PV modules, the first phase of the world's largest hydro-solar power plant – Kela solar power plant, also the world's highest power station of its kind, started power generation in China on June 25. Kela PV power plant is located at the West Sichuan Plateau with the highest altitude of 4600 meters. It is constantly affected by extreme weather conditions such as strong winds, blizzards, and freezing, which places extremely high demands on the reliability and durability of PV modules. ASTRO 5 won the project in case of its great performance in providing quality assurance for the efficient, stable, and long-lasting operation of the power plant with their reliability, high efficiency, and other performance. With large proportion of Astronergy PV modules, the power plant could help to reduce the use of 600,000 tons of standard coal annually and reduce carbon dioxide emissions by more than 1.6 million tons.