Back List
60MW Astronergy TOPCon modules signed to offer for French farm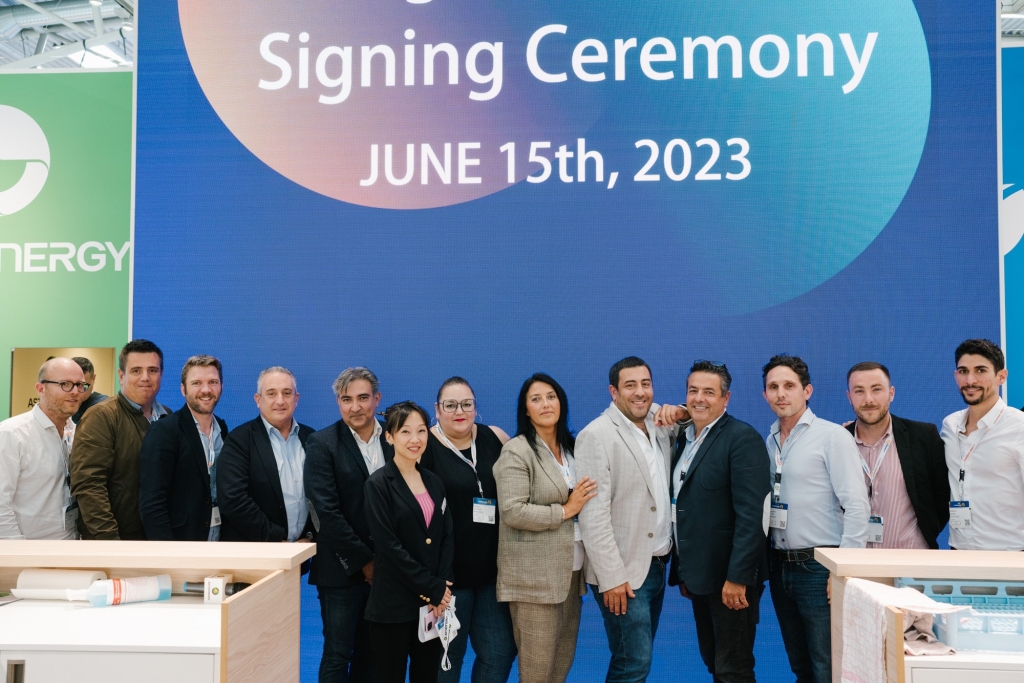 Strategic cooperation on Astronergy 60MW n-type TOPCon PV modules was signed at Intersolar Europe 2023 on June 15th, to offer for IRISOLARIS to construct a solar power generation plant at a farm in France, generating greener powers to contribute to the local's energy transition process.
As one of France's main renewable energy enterprises, IRISOLARIS takes the design and construction of agricultural photovoltaic projects as its core business and insists on its mission to promote the energy transition process by providing customized clean energy solutions to customers.
This time, IRISOLARIS chose the ASTRO N5s modules as its preferred, due to the module's maximum power of over 440W and certification of French carbon footprint. While meeting the local carbon emission standards of photovoltaic products, ASTRO N5s modules are welcomed thanks to their small, beautiful appearance, reliability and higher efficiency.
According to Astronergy, all these products are expected to be delivered this September. And after the construction of the farm solar power plant, all generated electricity generation of the power station will be connected to the power grid, changing the proportion of local energy and becoming a demonstration project for renewable energy applications.
What's more, Astronergy's pioneer tech in n-type TOPCon PV modules has won cooperation potential on offering hundreds of megawatt modules to IRISOLARIS in the near future.
For a greener world, Astronergy is using its frontier TOPCon tech to help more parts for much greener and more sustainable power.