Back List
Astronergy Boosting All Production Processes Greener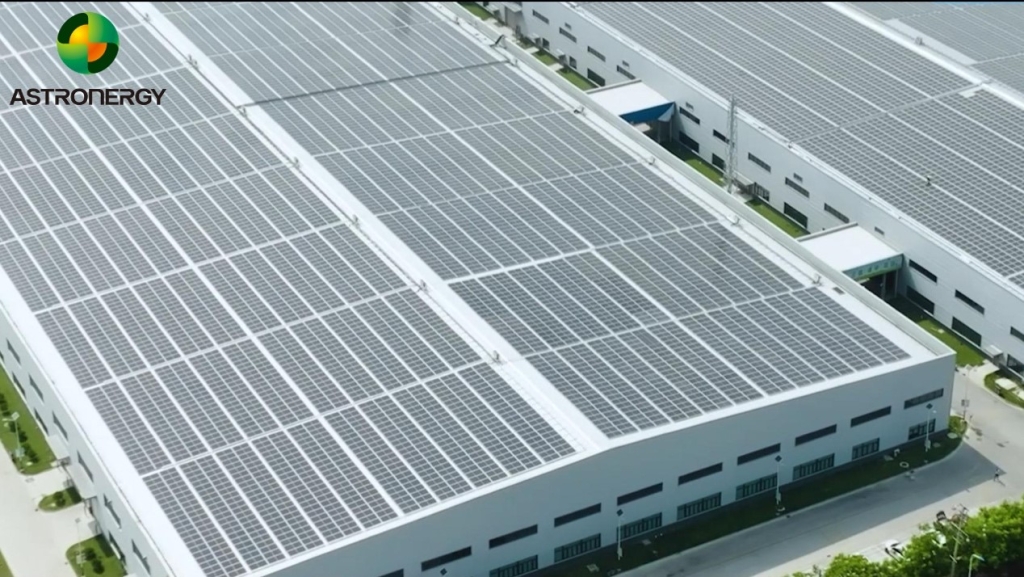 An aerial photo captures the PV modules equipped factory rooftops at Astronergy Yancheng Manufacturing Base. [Photo by Astronergy]
On Jan. 7, at Astronergy's Yancheng Manufacturing Base, 11MW ASTRO series PV modules covering buildings' tops were connected to the grid for generating 11.18 million kWh of clean electricity per year, another move of Astronergy to make its production greener and cleaner.
The 11MW rooftop PV project's grid connection can save about 4,000 tons of standard coals, reduce about 11,000 tons of carbon dioxide emissions and reduce about 300 tons of sulfur dioxide emissions while generating clean energy
 In face of embracing carbon neutrality, carbon labels have gradually become the threshold of market access for all countries. As one of the top players in China's PV industry, Astronergy has achieved vast utilization of cleaner production and intelligent manufacturing for much-lower carbon factories and supply chains.
Actively reducing the carbon footprints of products and shorter the journey to carbon neutrality, Astronergy develops strictly in its own greener and cleaner way and moves on a firm path to create a sustainable and net-zero carbon world with solar power.
 Seeing the grid connection of these 11MW rooftop PV modules for own use and for the city, Astronergy is making a net-zero carbon future nearer.