Back List
Astronergy Delivering 10MW of PV Modules for Logistics Warehouses Rooftop Solar Projects in Serbia
In Jannuray 2022, Astronergy reached a cooperation with a well-known Serbian logistics company to supply 10MW ASTRO 5 (182 PERC Monofacial Modules). The logistics warehouses, with the characteristics of large roof area, less shielding, and large electricity demand, are suitable for investing distributed power station. So far, 17,360 Astronergy modules have been delivered, and the whole project will be connected to the grid in September.
Winning the "Green Double-Sided Double-Glass Technology Award" and the "PVEL TOP PERFORMER" award, ASTRO 5 series modules adopt 182 mm large-size silicon wafer, Astronergy PERC+ cell technology, and combine non-destructive cutting, superior for large-scale commercial & industrial (C&I) rooftops and utility-scale power stations.
After grid connection in September, the rooftop solar projects are expected to generate 12,648 MWh of electricity per year, help customers to relieve the electricity demand, increase income through the sale of surplus electricity, as well as to support regional sustainable development and carbon reduction goals.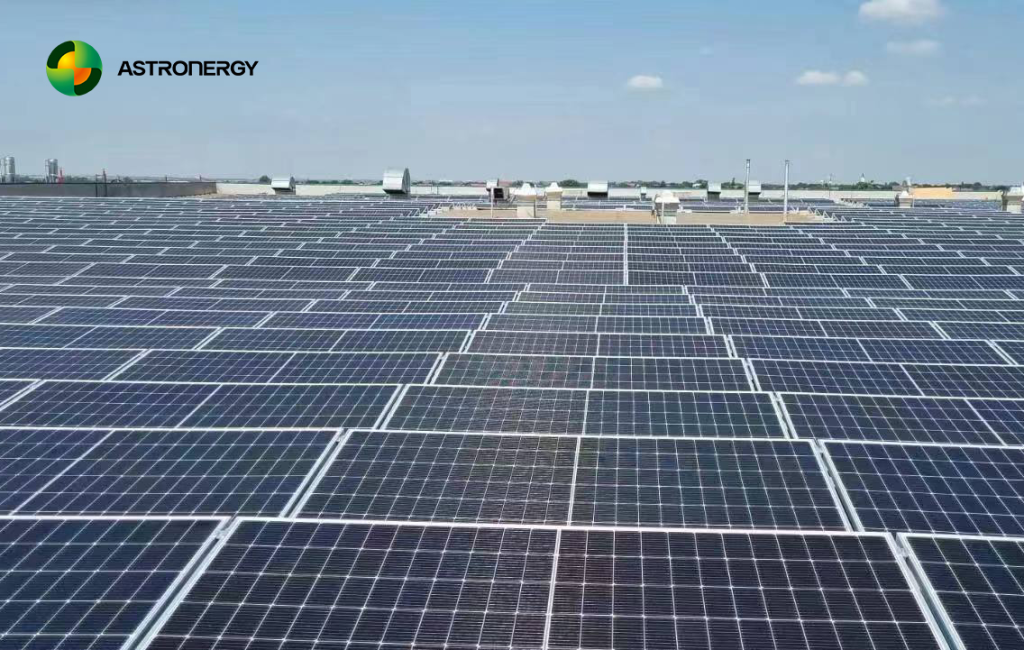 One of the PV Rooftops of Serbian Logistics Warehouses[Photo from Astronergy]