Back List
Astronergy's Thailand Manufacturing Rolling off the First 210 mm High-Efficiency Module
On August 18, the first 210 mm high-efficiency module produced in Astronergy's Thailand Manufacturing Base rolled off the production line (the"Phase II Thailand project"), taking a solid step forward in the overseas development strategy.
Phase II Thailand project includes a high-efficiency crystal silicon cell plant with an annual capacity of 1.5 GW cells (210 mm wafer) and a highly automated smart module plant with an annual capacity of 1.5 GW modules (210 mm wafer). With the further optimization of the production procedure, Phase II Thailand project will quickly improve the capacity to reach the annual overseas capacity expansion plan.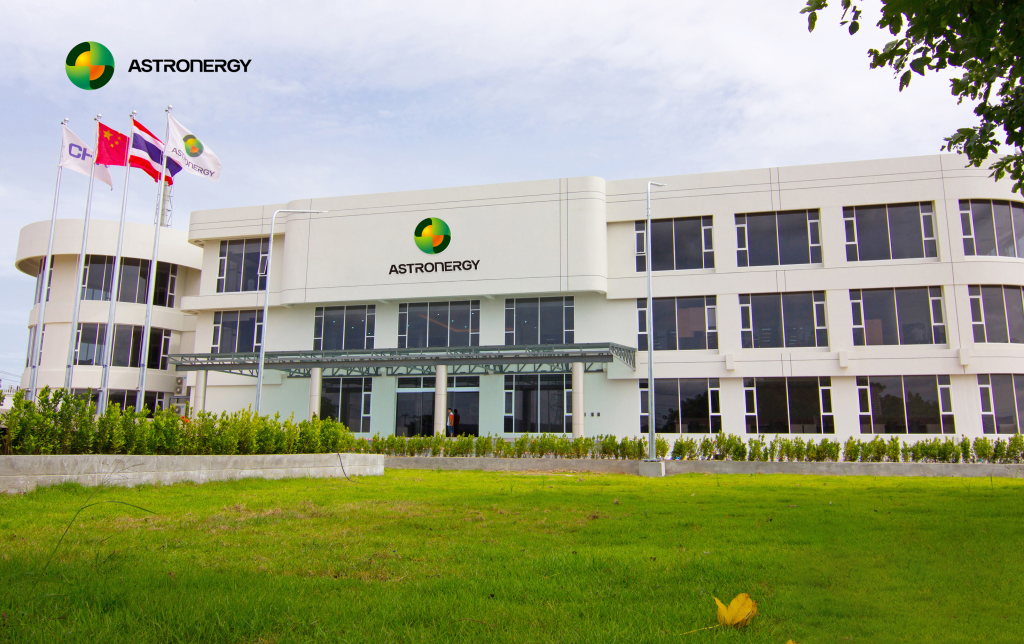 Astronergy PV Manufacturing Base in Thailand [Photo from Astronergy]
To be the most competitive photovoltaic module manufacturer worldwide, Astronergy considers Phase II Thailand project as a vital move to adapt to the fast-changing photovoltaic markets, and empower the development of solar energy. Astronergy's production management, technology, and equipment are industry-leading, and will effectively promote the development of Thailand's local industry to improve social and economic benefits.
Besides Thailand Manufacturing Base, Astronergy laid out its manufacturing base in other three regions, including Zhejiang, Jiangsu, Gansu in China. Astronergy's manufacturing mainly engaged in high efficiency bifacial and monofacial PV modules assembled with 182 and 210 mm large-format silicon wafers, meeting the requirements of utility-scale power stations, C&I distributed power stations, residential photovoltaic power stations and other full-scenario uses.
Astronergy is the first PV "Intelligent Manufacturing + Internet" transparent factory and maintains its leading position in smart manufacturing. With the automatic production line and highly information-integrated production mode, Astronergy enables the monitoring and traceability in the production process from raw materials to finished products.