Back List
Astronergy Modules Gain Traction at US RE+ Exhibition 2022
From September 20 to 22, Astronergy appeared with its ASTRO module series at the US RE+ Exhibition held in Anaheim, California, which is one of the world's largest clean energy exhibitions with the largest scale and highest influence in North America.  
ASTRO N series has witnessed Astronergy's strength in technique research on n-type modules. ASTRO N module series covers ASTRO N5s, ASTRO N5 and ASTRO N6, catering for different markets from residential to C&I, and utility-scale applications. Combined with n-type TOPCon technology, ASTRO N can achieve advantages of high power, high efficiency, high reliability, high power generation per watt and superior appearance.
American photovoltaic market started early at the end of the last century and is widely considered as a core market of photovoltaic industry. Although the market suffered from several challenges in the first half of this year, it is estimated that the number of photovoltaic modules installation in America would increase over the next five years after the promulgation of the Inflation Reduction Act (IRA) in August. According to third-party estimates, photovoltaic installations in America will reach 34GW in 2023.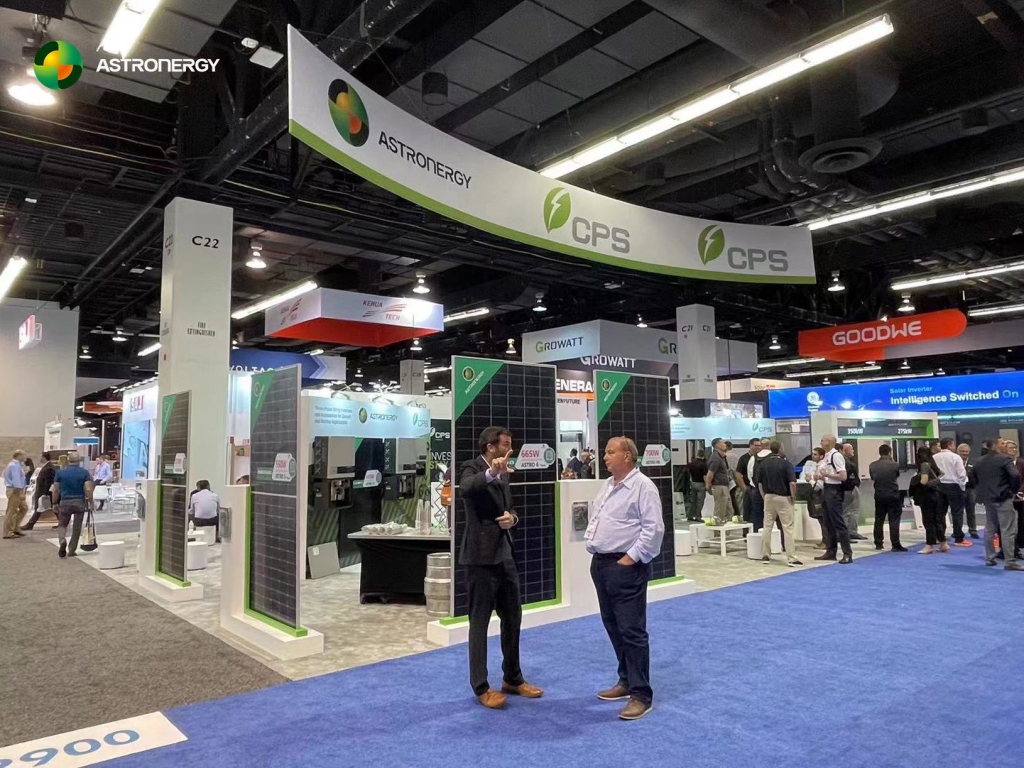 Astronergy's booth in US RE+ Exhibition 2022 [Photo from Astronergy]
About RE+:
RE+ brings the modern energy industry together to foster a cleaner future for all. The largest and most comprehensive event in North America for the clean energy industry, RE+ is comprised of: Solar Power International (our flagship event), Energy Storage International, RE+ Power (including wind, and hydrogen and fuel cells), and RE+ Infrastructure (electric vehicles and microgrids) and brings together an extensive alliance of renewable energy leaders for multiple days of programming and networking opportunities.