Back List
Astronergy Hands in McDonald's for Zero-carbon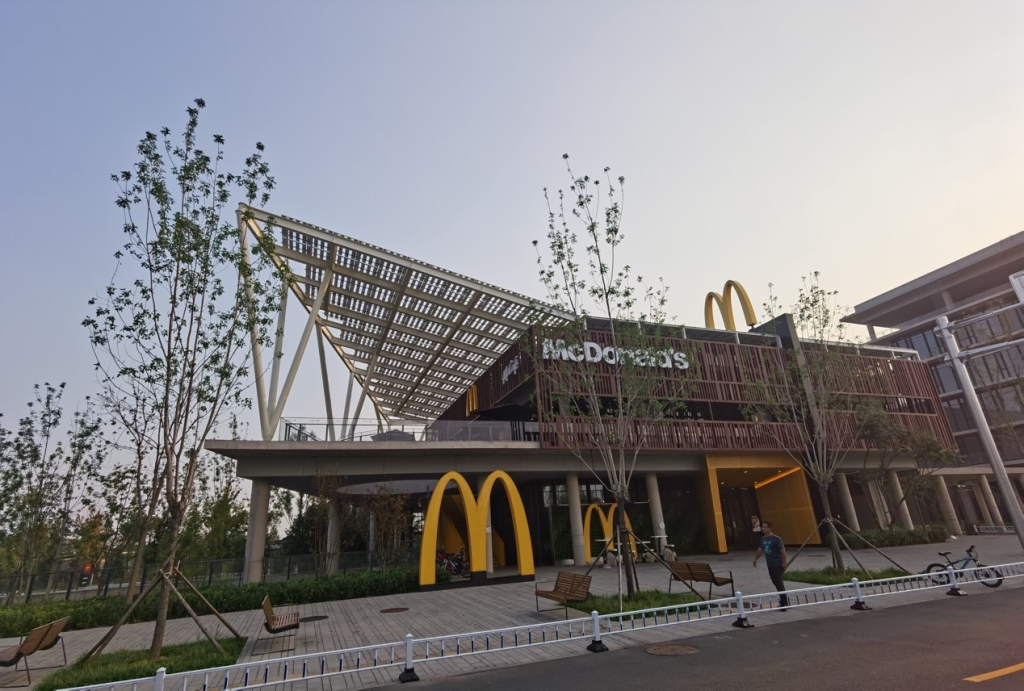 A photo captures McDonald's Net-Zero Restaurant at Shougang Park in Beijing, China. [Photo provided by McDonald's]
On September 20th, 727 photovoltaic modules from Astronergy, as part of McDonald's Net-Zero Restaurant at Shougang Park in Beijing, were connected to the grid to offer power for the first LEED-certified restaurant in China and the Asia-Pacific region, aiming to promote green consumption and low-carbon lifestyle.
With an expectation of generating 330,000 kWh annually, modules equipped at the Net-Zero Restaurant could generate enough power for the restaurant's daily operation and reduce carbon emissions by about 200 tons per year.
Constructed in accordance with Leadership in Energy & Environmental Design building (LEED) standards, the philosophy of the Net-Zero Restaurant project is perfectly consistent with Astronergy's mission to create a sustainable and net-zero carbon world with solar power.
With adherence to its consistently high standard production process, the 747 PV modules offered by Astronergy had passed its leading AI intelligent PV test. Each module could be ensured of high quality, standard-high power and efficiency and excellent power generation performance.
According to insiders, it is the first catering-related project that Astronergy is involved in. Previously, Astronergy has offered its high-performance modules for aquaculture-solar hybrid PV Power station, sand-solar hybrid PV power station and huge rooftop PV projects, benefitting aquaculture, stockbreeding, and daily life respectively. The McDonald's project is not only a new attempt for Astronergy, but also a carrying-out action for its mission.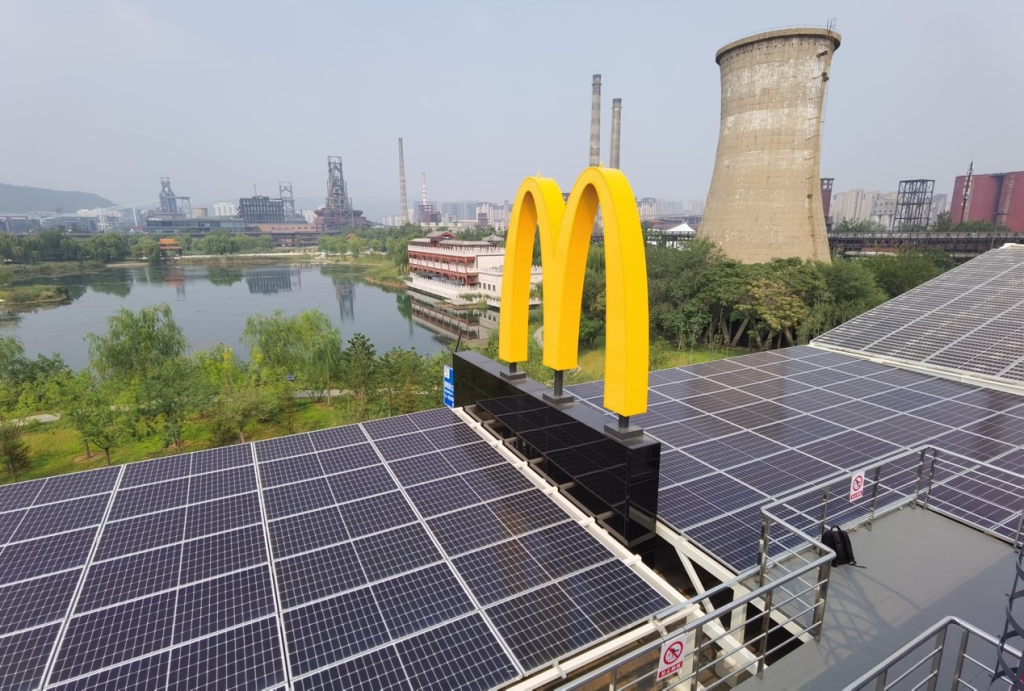 A vast amount of PV modules are equipped on the rooftop of McDonald's Net-Zero Restaurant. [Photo provided by McDonald's]
As a company always committed to becoming the world's most competitive PV module manufacturer, Astronergy has honored by PVEL/DNV GL as a "Top Performer" among module manufacturers six times; and, has been listed as the world's Tier 1 supplier of PV modules by Bloomberg. And as an intelligent manufacturing company under CHINT Group and one of the Top 10 PV module manufacturing companies worldwide, Astronergy's business footprint has extended to more than 140 countries and regions.
Except for pioneering the mass production capacity on n-type TOPCon PV modules, Astronergy is also actively laying out the upstream business of the PV industry chain to build a customer-centered, stable, reliable, and more competitive PV enterprise under the rapidly changing PV market conditions. Plus, its parent company -- the CHINT Group's deployments in smart electrics, green energy, industrial control and automation, smart home and incubator, Astronergy could get full-link supports from storage, transmission, substation, distribution, and power trading.