Back List
Astronergy received ESG report verification certificate from TÜV SÜD
On June 14, the first day of Intersolar Europe 2023, Astronergy was awarded the verification certification for its 2022 ESG Report from TÜV SÜD - a highly authoritative international inspection and certification company worldwide, marking the recognition of inclusivity, materiality, responsiveness and impact of Astronergy ESG report.
TÜV SÜD verification and independent authentication process mainly focus on the material topic management methods and action measures, sustainable development performance, and economic, environmental, and social-related information and data in Astronergy 2022 ESG Report. Granting of the verification certification proves the contents of the ESG Report are objective, without systemic issues, and could be used by stakeholders.
Reports disclose that by forming a communication mechanism with stakeholders and regularly collecting the true demands of stakeholders, Astronergy identified material topics highly relevant to the industry and differentiated their priorities, revealing the governance structure, management actions, and performance data in the company's sustainable development management process.
Focusing on the topics concerned by stakeholders, Astronergy also clearly discloses the management methods and performance of material topics in the areas of climate change, energy and resource management, digital transformation, product quality control, business ethics, talent training and development, as well as safeguarding customer rights and interests, information security, and established a complaint mechanism to fully respond to the appeals and expectations of stakeholders.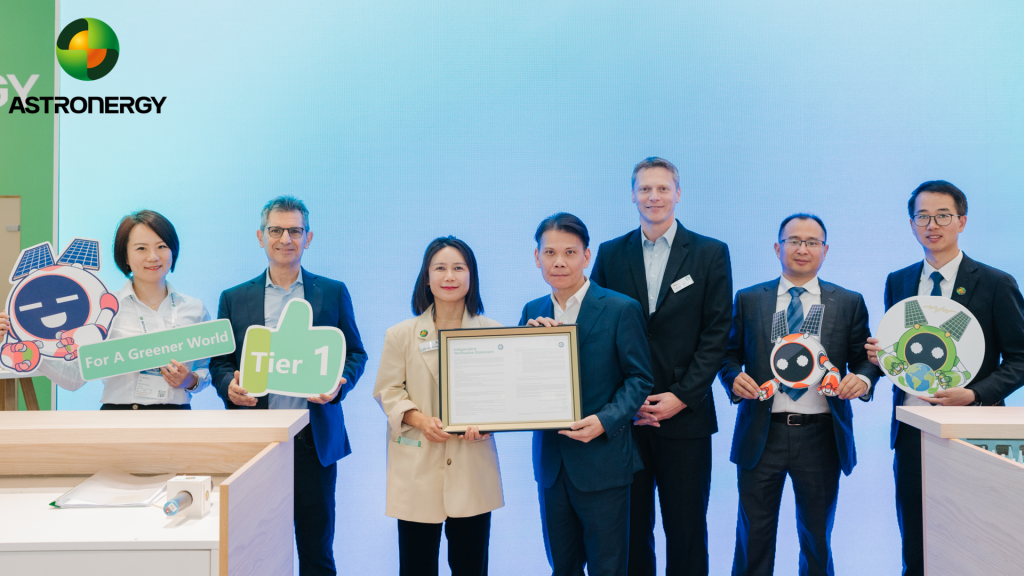 As an intelligent manufacturing enterprise focusing on PV cells and PV modules, Astronergy has long focused on sustainable development and actively practicing the 17 Sustainable Development Goals of the United Nations.
The ESG Report has showcased its fruitful achievements in the environment, social responsibility, corporate governance, and other aspects in 2022. In the future, Astronergy will continue to carry out cutting-edge technology research and energy conservation and environmental protection work on PV modules, and work together with partners to build a better society that is more inclusive, fair, and friendly.