Back List
Astronergy RSD products win TÜV Rheinland's world's first certificate of its kind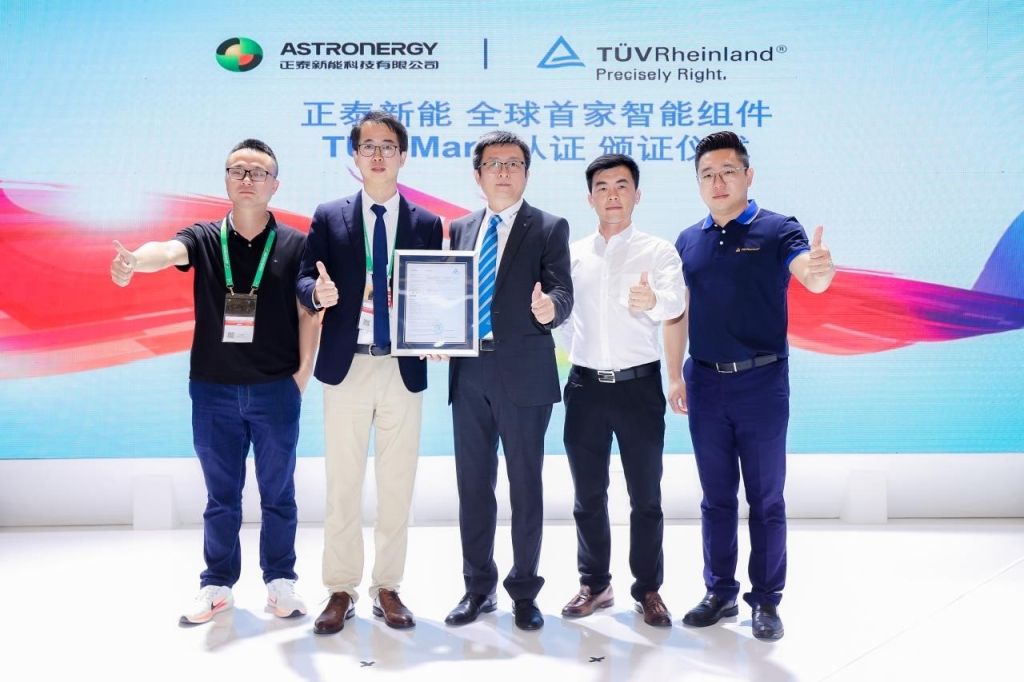 Astronergy's module-level rapid shutdown (RSD) products with excellent performances of safety and reliable stability won TÜV Rheinland's world's first certificate of its kind on May 25, certifying the company's strength and insist to offering customers with high-performance and high-safety PV products.
In emergency situations, RSD devices could be launched to reduce the module voltage to below 80V within 30 seconds, to ensure the personal and property safety of customers, installation personnel, firefighters, etc., greatly improving the safety and reliability of the product in application scenarios.
At present, the RSD device can be adapted to all ASTRO and ASTRO N series modules. The power consumption of the device under the working current of the module is only 0.5W, which can almost ignore its impact on the power generation. In addition, the RSD device has passed equivalent 30 year accelerated life testing and repeated switch testing, ensuring safety and reliability while ensuring a service life of over 30 years.
TÜV Rheinland Group has always been known for its rigorous and high-quality testing and certification services. Its certification for Astronergy's RSD module products is the best proof of the high safety, high reliability, and high stability of ASTRO series module products.
For a greener world, Astronergy is not only offering a better way for power generation, but also the safest product for everyone to enjoy.