Back List
Astronergy, TSUN innovative residential PV energy solution blows at SNEC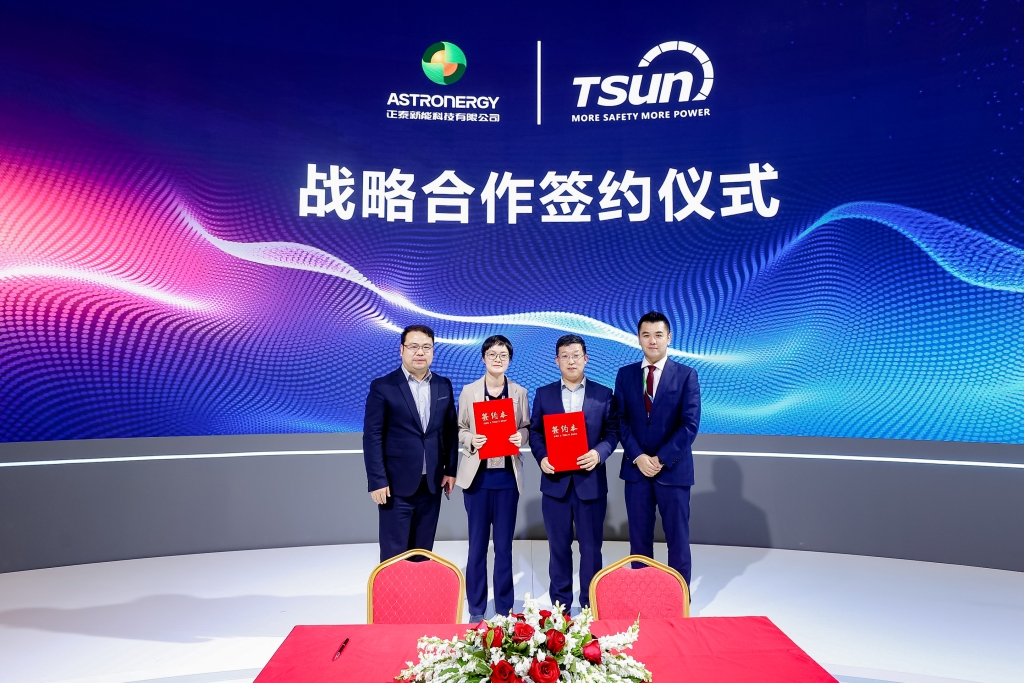 Eye on ever-growing residential demands for PV power generation solutions, Astronergy cooperated with TSUN, a competitive PV micro-inverter and energy storage supplier, and launched an innovative residential PV energy solution at SNEC Expo in Shanghai on May 24, combining both sides' advantages products to offer safe and greener energy for residential scenario worldwide.
To promote cooperation in the fields of PV market development, project management, project implementation, product research and development, and optical storage system solutions to achieve strategic complementarity, Astronergy and TSUN signed to combine the application of TSUN's micro-inverters and Astronergy's ASTRO N series TOPCon PV module products for offering an innovative and safe PV power generation solution for residential scenario.
According to Chuan Lu, President of Astronergy, with the strong alliance with TSUN, the two sides will cooperate to dive into a new path in resident PV generation to promote the construction of a new power system with new energy as the main force and contribute to the carbon peak and carbon neutrality process.
As the pioneer of the global plug-and-play PV system solution "home appliance", TSUN will work together with Astronergy to further extend the application scenarios of PV systems, said Andy Liu – co-founder of TSUN, the cooperation between our two sides to bring more efficient, safer, and beautiful PV system solutions to every household.
Apart from the combined application of the two sides' advantaged products, during the two sides' cooperation, TSUN is to provide leading PV and energy storage product solutions for Astronergy, assisting Astronergy in energy security management of cooperative projects, improving power generation efficiency of cooperative projects, and helping Astronergy improve market operational efficiency.
And Astronergy will share with TSUN some of its technological achievements, experience, and industry data in the new energy industries, to assist in the development of TSUN's future new products.