Back List
Astronergy sees 16GW growth in PV module & cell capacity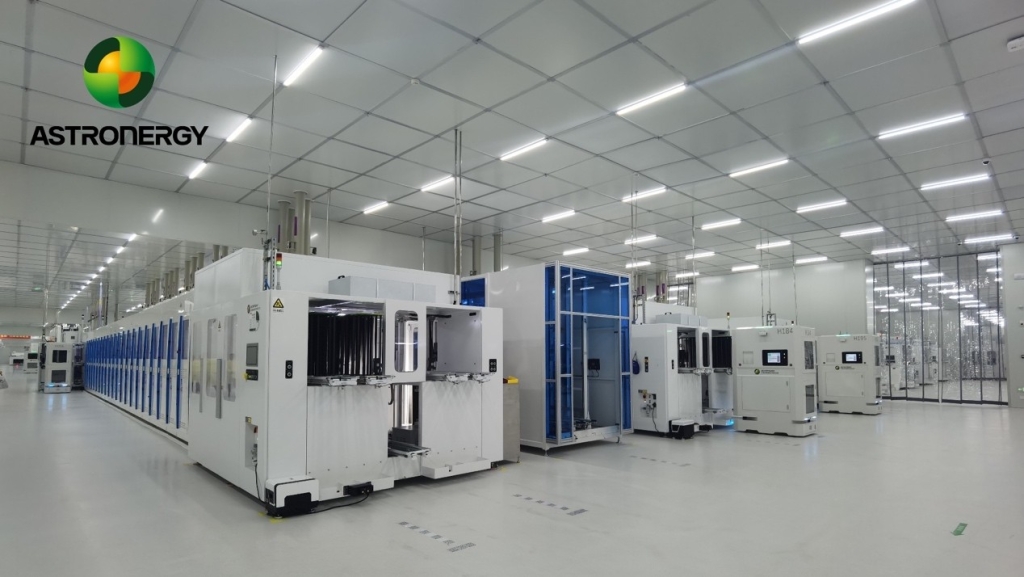 A photo captures a PV cell manufacturing line at Astronergy Zhejiang Yiwu Manufacturing Base. [Photo from Astronergy]
Seeing a ceremony held on August 31st to celebrate the rolling out of the first piece of n-type TOPCon PV cell and the first piece of n-type TOPCon PV module, Astronergy Zhejiang Yiwu Manufacturing Base (hereinafter referred to as 'Yiwu Base') officially started to launch new cell and module products, promoting the company surge ahead to its 55GW PV module manufacturing capacity goal.
As Astronergy's seventh intelligent manufacturing base and the second-largest base of Astronergy in Zhejiang Province, Yiwu Base has a total of 8GW PV cell and 8GW PV module manufacturing capacities, which all use the company's independently developed n-type TOPCon 3.0 tech.
The full running of the base will have an annual output value of about 1.65 billion dollars, said Dr. Chuan Lu, President & CEO at Astronergy, at the ceremony in Yiwu Base. Taking the logistics and port advantages of Yiwu City, Astronergy is to transport frontier TOPCon PV modules to all corners of China and all its overseas markets to satisfy customers' needs for all application scenarios, added Dr. Chuan Lu.
Pioneer in n-type TOPCon PV modules, Astronergy has offered a great amount of its high-performance products to customers. In the first half of 2023, the global shipment volume of Astronergy products ranked sixth worldwide, which is a large increase from last year.
With more manufacturing bases to start the operation in the near future, Astronergy will have a manufacturing capacity of 53GW PV cells and 55GW PV modules, which would be a great power for the company to help for a greener world.