Back List
Astronergy showcases frontier n-type TOPCon PV products at RE+ 2023 event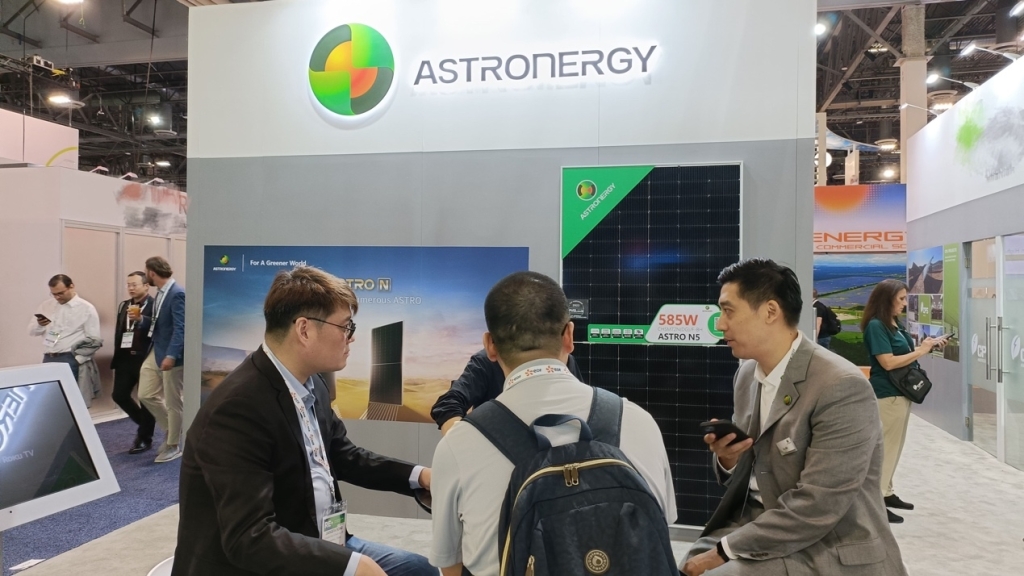 Astronergy took the spotlight at North America's leading clean energy expo held in in Las Vegas, U.S. state of Nevada, from September 12th to 14th, debuting its frontier self-developed high-performance n-type TOPCon PV modules with features of improved efficiency, high reliability, and reduced LCOE and BOS costs for solar developers, EPCs, and installers at the country.
The expo, named "RE+ 2023," draws over 30,000 attendees and more than 1,300 exhibitors around the globe, showcasing the latest equipment, technologies and best practices in clean energy sectors.
As a pioneer in n-type TOPCon PV modules, Astronergy' participation in RE+2023 underscores its commitment to upgrading the way users utilize solar energy with its newly upgraded TOPCon products – ASTRO N7 and ASRTO N7s. From home in downtown to remote outdoor places, Astronergy products could offer great-performance PV module products that enable customers to enjoy sustainable energy in various application scenarios.
Said Samuel Zhang, CMO at the event, "We're striving to maintain advantages through sustainable innovation and development, and as clean energy company, Astronergy is also making all products much more environmental friendly under our sustainable strategy which aims to achieve carbon neutral in 2050.
Astronergy keeps conducting depth survey on customers, their habits, needs, and product demands in different application scenarios, added Samuel, and upgrading products with more advanced technologies, and offer customers with safer, more convenient and more environmentally friendly products.
With the utilizations of Astronergy independently developed n-type TOPCon 3.0 cells, SMBB cell manufacturing technology, rectangular silicon wafers and light-redirecting films, ASTRO N7's efficiency could reach up to over 22.7%, and power up to over 615W. Higher reliability, higher single watt power generation, and high cost-effectiveness making ASTRO N7 the highlight at the three-day exhibition.
At the platform offered by RE+, Astronergy once presented its ambitions to help for a greener world with its frontier PV module products.