Back List
Over 1.16 million pieces of Astronergy PV modules connect to the grid in NW China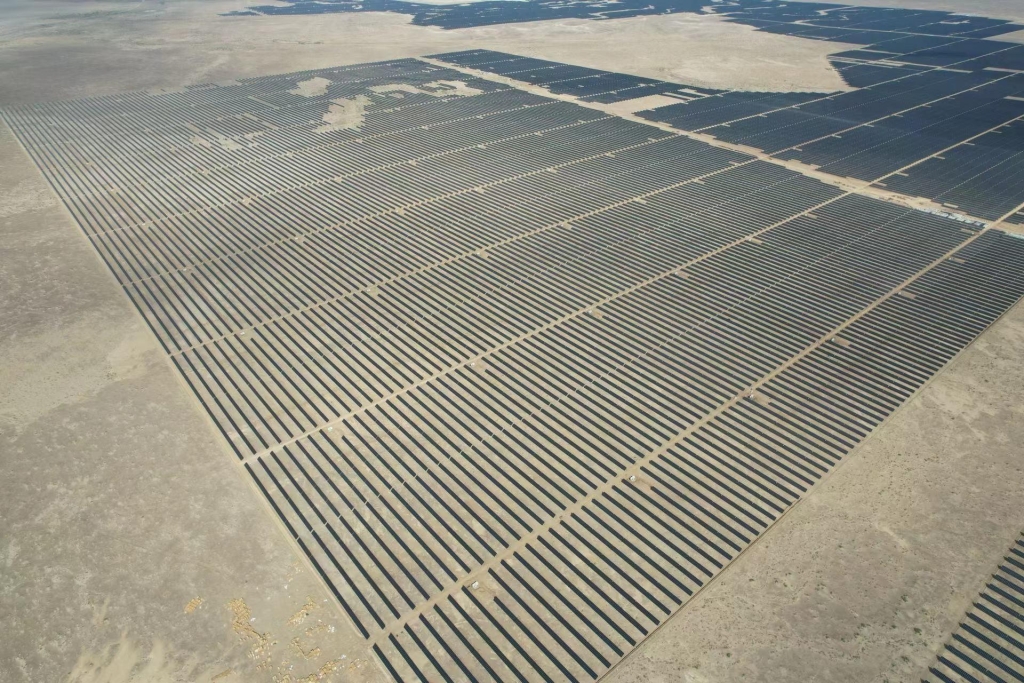 An aerial photo captures the Tacheng Multi-energy Complementary Project in Northwest China's Xinjiang Uygur autonomous region. [Photo/Astronergy aftersales team]
Seeing the grid connection of the second phase of Tacheng Multi-energy Complementary Project (hereinafter 'Tacheng project') on September 19, over 1.16 million pieces of Astronergy PV modules started their mission to generate green energy at the 642MWdc solar plant in Xinjiang Uygur autonomous region in Northwest China.
As the largest PV power generation project in Xinjiang, the Tacheng project was constructed by China Huadian Corporation LTD. as part of a large-scale, digital, and multi-energy complementary clean energy base to generate green electricity and carry out PV-assist desertification control.
Astronergy offered 642MWdc ASTRO series PV modules for the second phase of the Tacheng project which is estimated to generate 1 billion kWh of electricity annually. Thanks to the utilization of PV for green power, the project can save about 300,000 tons of standard coal annually and reduce carbon dioxide emissions by about 780,000 tons.
What's more, the shaded area of PV power generation areas could help to reduce soil moisture evaporation, reduce wind speed, fix shifting sand, create favourable conditions for vegetation growth, and promote the integration and friendly development of new energy and ecology, said the project constructor, getting a double or even triple advantages of green power, better environment and less pollution.
Seeing for the future, NW China will be adding green land due to the strives of Astronergy. And dream about a much greener world would be nearer to reach due to the participation of Astronergy.