Back List
Astronergy to qualify for EPEAT-compliant sustainably produced module label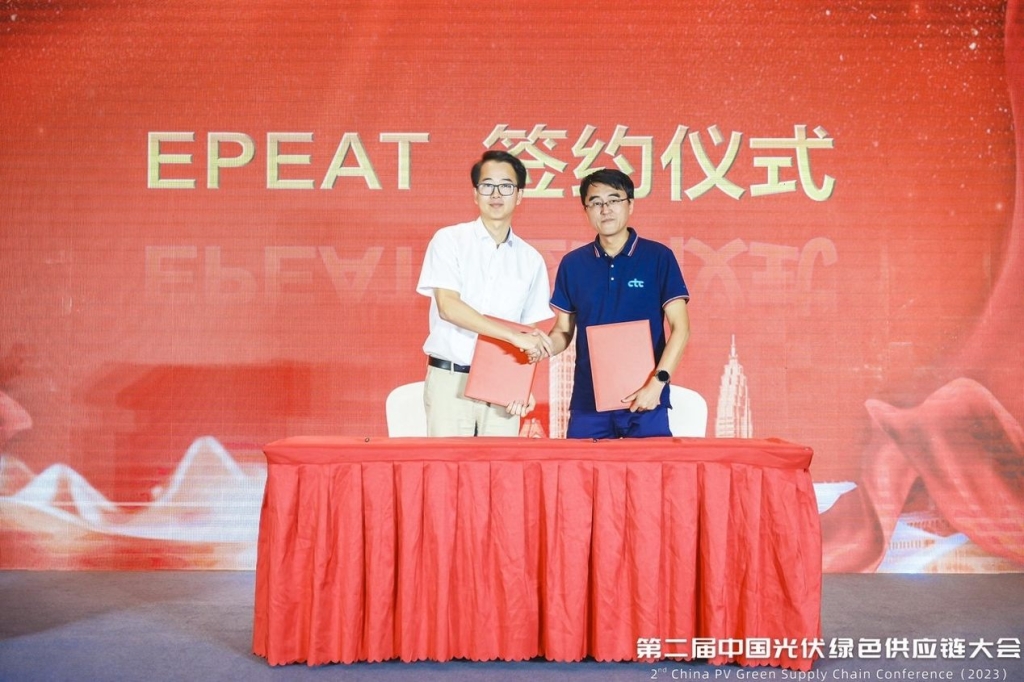 With the inking of a cooperation agreement between Astronergy and China Building Material Test & Certification Group Co., Ltd. (CTC) – China's authoritative EPEAT ecolabel qualification evaluation institution, Astronergy launched six-month EPEAT qualification process with its Thailand Intelligent Manufacturing Base as the first stop and to gradually finish other manufacturing bases' certifications, remarking a further step of Astronergy's carbon neutrality process.
EPEAT (Electronic Product Environmental Assessment Tool) is a globally recognised and independently validated environmental, social and governance (ESG), low-carbon standard, and eco-label for solar panels and inverters. The EPEAT ecolabel allows easy identification of credible sustainable electronic products from a broad range of manufacturers, and the online EPEAT Registry lists those products.
EPEAT qualification is another important measure taken by Astronergy to create green and low-carbon products, said Jack Zhou - the General Manager of Global Product Technical Service at Astronergy,the qualification process will further boost Astronergy's abilities to refine its green product, green supply chain and green manufacturing chains and lower-carbon operations.
The rigorous standards of the EPEAT for solar lifecycle-based criteria, combined with third-party verification requirements, assures buyers that they can demonstrate their commitment to sustainable supply chains and reduced scope 3 emissions.
Designed to help institutional purchasers, EPEAT is used by national governments, including the United States, and thousands of private-sector institutional purchasers worldwide as part of their sustainable procurement decisions. It will be another authoritative and heavy-weight label for Astronergy products' expansion in markets of the US and Europe.