Back List
Astronergy announces to make own carbon neutralized in 2050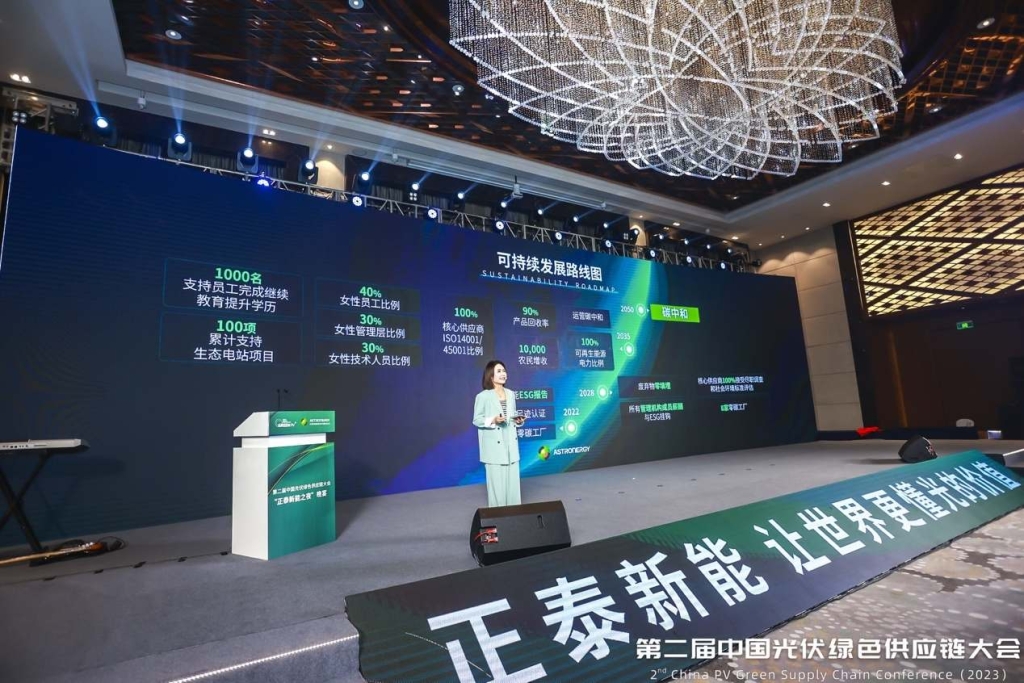 Announced by Haiyan Huang, EVP & CSO at Astronergy, at the Second China Green PV Conference held on August 17th, the company to achieve carbon neutrality in the year 2050 with detailed plans of three key nodes, once again highlighting Astronergy's firm action ambitions in issues related to the environment, social and governance (ESG).
With gatherings of main industry players, professionals and expertise, the China Green PV Conference was held by the municipal government of Jiaxing City and the Committee of China Green Supply Chain Alliance (China ECOPV Alliance).
Themed 'Green Sustainable Manufacturing', the speech given by Haiyan Huang at the event announced Astronergy's detailed sustainable development roadmap with the years 2028, 2035 and 2050 as time nodes on ESG-related issues, clarifying the company's goals on major issues of addressing climate change, natural resource management, labor and human rights, occupational health and safety, business ethics, supply chain management, biodiversity conservation, and promising to carbon neutralized Astronergy in 2050.
From Zero to Zero
According to Huang's speech, Astronergy takes 'From Zero to Zero' as the ultimate aim of all its products, strives to green product life cycle from the very beginning of product design to the supply chain and manufacturing, and so to produce PV modules with zero carbon emissions.
As for now, Astronergy has one TÜV Rheinland – certified zero-carbon manufacturing base in Zhejiang Yancheng and gained China PV industry's first carbon disclosure certificate and multiple carbon footprint and environmentally friendly certificates worldwide.
By 2035, the proportion of renewable energy electricity in Astronergy will reach 100%, manufacturing-used water will be fully recycled, per-product water consumption will decrease by 50%, product recovery rate will reach 90%, and 80% of product raw materials will come from recycled materials. And in 2050, there will be 8 manufacturing bases of Astronergy finished zero-carbon upgradations.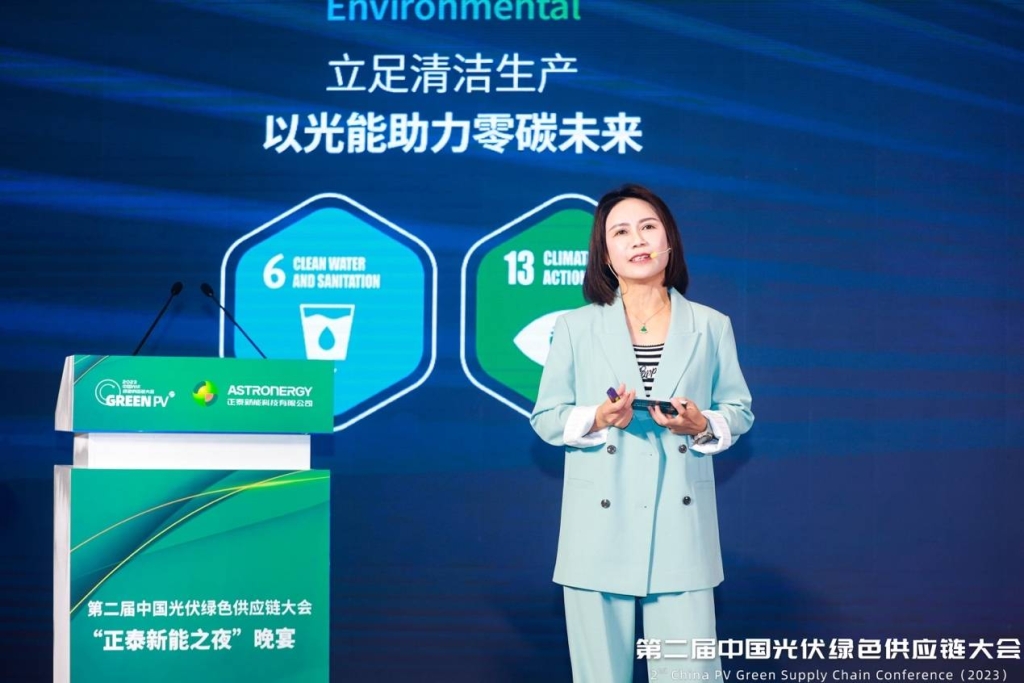 More Than Supplier
To be and not only aims to be the most competitive modules suppliers worldwide, Astronergy stands high to act as an advocator on sustainable development concepts to its upstream and downstream partners, conducts green partner certification, selection, and management, participates in supplier research and development and manufacturing processes, guides suppliers to use more environmentally friendly materials, avoids or reduces environmental pollution, and regularly conducts sustainable capacity training for suppliers.
From 2022 to 2050, all the core suppliers of Astronergy are asked to pass ISO 14001/45001 certification and accept due diligence audits and social environmental standard assessments, to join hands to build a green value chain.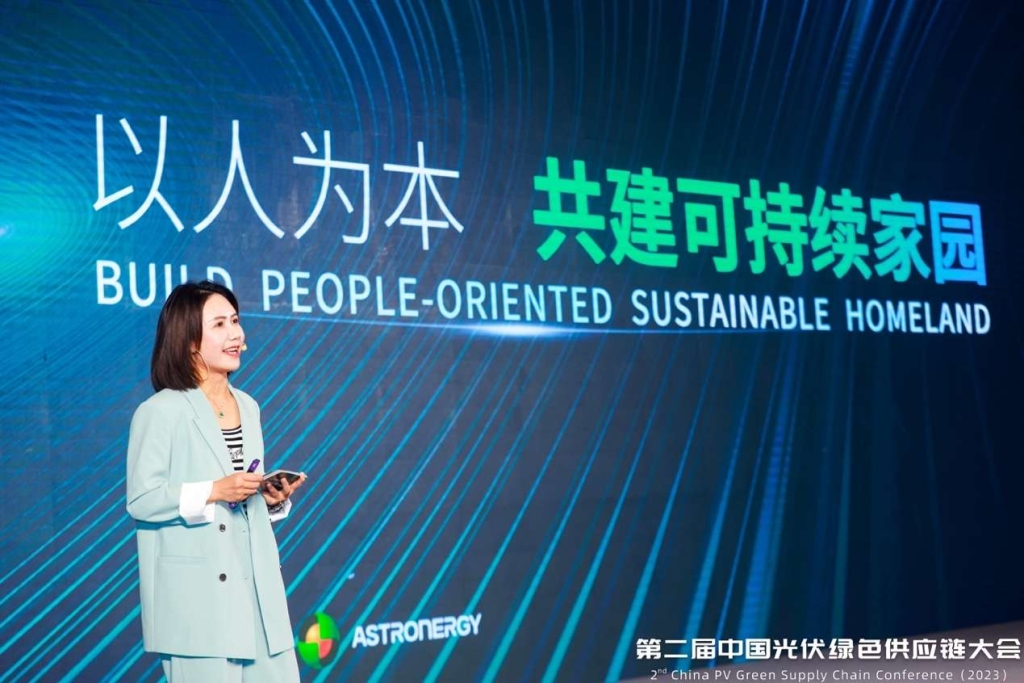 Build People-oriented Sustainable Homeland
People are the core and the world we live in is fundamental to sustainable development, said Huang. Astronergy offers equal chances for all its staff to seek more development in their skills, education and families.
At the same time, Astronergy is also unleashing more potential of PV modules in biodiversity conservation, promoting the construction of a clean and low-carbon energy self-circulation system in nature reserves in China and even globally, and safeguarding the authenticity and integrity of ecosystems.
Astronergy promises in its sustainable development strategy that it will support at least 100 ecological power station projects and help over 10,000 farmers to earn more money through green PV projects.
To create a sustainable and net-zero carbon world with solar power, Astronergy announced more firm actions in its sustainable strategy. It will be a great strength in the world's carbon neutrality process.