Back List
Astronergy TOPCon PV modules offer greener energy for Australian business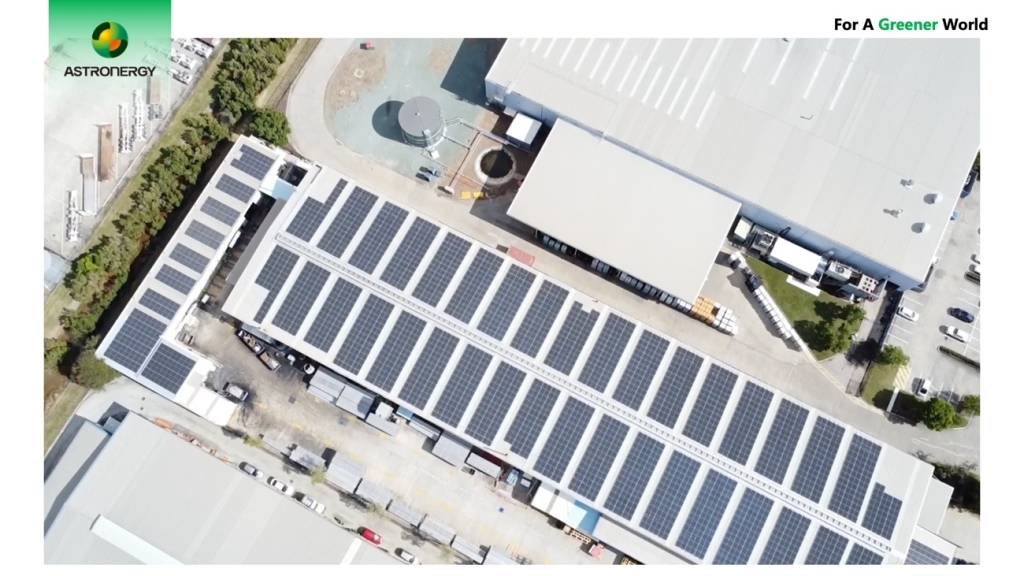 With the installation of about 1,688 pieces of Astronergy's n-type TOPCon PV modules, the Almax Aluminium warehouse's rooftop solar power station was connected to the grid at the end of July, marking an annual generation of 1.2 million kWh of green electricity which will boost the warehouse's daily operation.
Thanks to the recommendations of Raystech – an Astronergy distribution business partner in Australia, the totally Australia-owned manufacturer and supplier of aluminium extrusions – Almax Aluminium installed 1,688 pieces of ASTRO N TOPCon PV modules for warehouse operation.
With those 801kW Astronergy TOPCon PV modules, the rooftop solar station at the warehouse in Lytton, Queensland could generate about 1.2 million kWh of green electricity and so then help to reduce carbon emissions of 1,100 tons.
And due to this huge amount of carbon reduction, Almax Aluminium could gain a subsidiary of about 50,000 AUD from the local government, which would be a great spur for the company to produce more superior-high-quality products, also a positive effect caused by Astronergy modules for upgrading traditional industries and for the energy transition.
ASTRO N n-type TOPCon PV modules are the sharp weapons of Astronergy to create a sustainable and net-zero carbon world with solar power. Ever-developing TOPCon tech will enable the series of TOPCon PV modules to be one of the much stronger motives of Astronergy for a greener world that all humans dream of.