Back List
Astronergy wows at SNEC, keeps shining for a greener world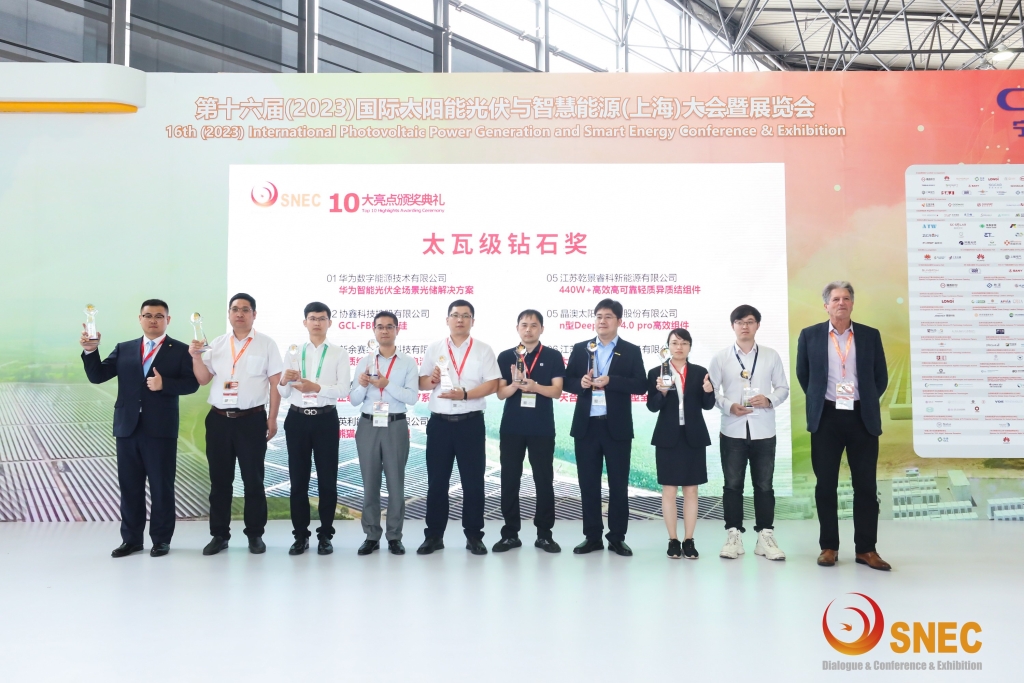 May 26, as the SNEC Expo approaches its ending, Astronergy was selected as one of the TW-level top 10 highlights by Asian Photovoltaic Industry Association due to its new masterpiece – ASTRO N7 n-type TOPCon PV module products of over 22.7% conversion efficiency launched at the three-day world-renowned and the most influential solar power and power storage product expo.
As one of the important links of SNEC Expo, the "Top 10 Highlights" selection aims to make the exhibition's most outstanding technologies and products stand out from numerous exhibits and the TW-level is the highest and most heavyweight title. ASTRO N7 – the newly upgraded n-type TOPCon PV module product of Astronergy successfully win the selection due to its great performance in all its technological facets.
According to Tianfeng Yang, the Product Management Manager at Astronergy, the n-type silicon wafers and rectangular PV cells in ASTRO N7 products have a power increase of about 15% compared to the mainstream PERC PV cells in the market.
Yang added that, compared to 550W PERC modules, the ASTRO N7 module can reduce BOS costs by about 2.1% and Astronergy could offer a 15-year product warranty for the ASTRO N7 products.
ASTRO N7 n-type TOPCon PV module products launched at the SNEC expo use Astronergy's self-developed n-type TOPCon 3.0 PV cells which are manufactured with SMBB tech.
And with the introduction of rectangular silicon wafers and light redirecting film, ASTRO N7 module efficiency could hit over 22.7%.
As a leader in the mass production of n-type TOPCon PV modules, Astronergy's latest n-type product - ASTRO N7 has become a popular focus at the expo since its launching. Its reliable performance and high conversion efficiency have also become a new presentation of Astronergy on the n-type TOPCon products and will certainly be one of the main powers for creating a sustainable and net-zero carbon world.