Back List
Astronergy, wows in Spain, to influence more in Spain
Together with ASTRO and ASTRO N series high-efficiency PV modules, Astronergy shined at Genera Spain 2023, the largest and most influential PV-related expo in the country, from Feb. 21 to 23.
As the pioneer in mass production of n-type TOPCon PV modules, and as one of the first three manufacturers launching TOPCon products. ASTRO N n-type TOPCon PV modules have enabled new-born attractions and frontier advantages, which makes the products stand out from others.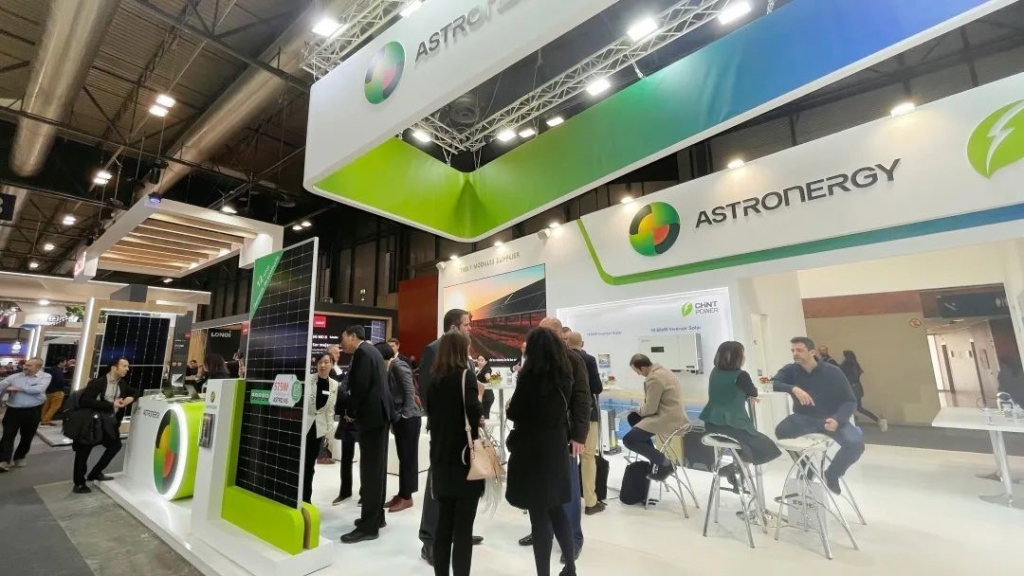 On the first day of the showing, Ren Jingdong, deputy director of China's National Energy Administration, and his delegation visited the Astronegry Booth 8A14 at the expo. Luz Ma, the head of Astronergy's Spanish business, received him and introduced the Spanish market and the technical advantages of ASTRO series high-efficiency PV modules.
To prolong and higher qualify Astronergy's full-link support and to help promote the clean energy transition process in Spain. Astronergy announced its cooperation with FEGiCAT – a well-known clean energy installation union in Spain.
In accordance with the two sides' partnership contract, Astronergy will provide technical guidance and installation solutions for local PV associations and thousands of installers in Spain. At the same time, Astronergy will carry out professional technical training for PV personnel in Catalonia to train more PV technical professionals.
As the main undertaker of cooperation in Spain, FEGiCAT will help Astronergy to promote all activities. And FEGiCAT will also promote and give visibility to Astronergy through the different tools available.
For a greener world, Astronergy is not limited to developing and promoting frontier techs but is also on the way to uniting more hands for our world and our future.