Back List
Astronergy ZBB TOPCon product gains TÜV Rheinland's world's first certification in such product kind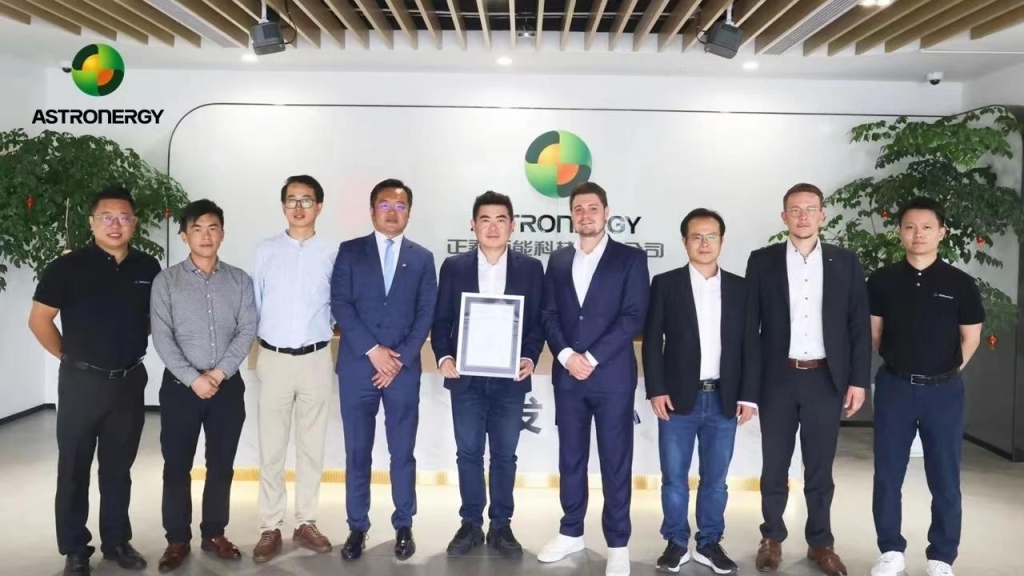 With the advantages of low mechanical stress and high reliability, the ASTRO N ZBB TOPCon 3.0 module products of Astronergy obtained TÜV Rheinland certified world's first certification for such kind of product on Oct. 10th, making the mass production of the ZBB TOPCon 3.0 products nearer to coming true.
ZBB, or so-called 'Zero BusBar Interconnection Technology', could reduce the silver paste use (main material for busbar) and improve the aesthetics of PV modules, which is one of the main developing paths for the PV industry to be much more environmentally friendly and higher efficiency, and to achieve technological breakthroughs.
Independently developed by Astronergy, the ZBB TOPCon 3.0 module product has over 20 related patents in product design, processing, and material and equipment plans, said Dr Alex Hsu, the CTO at Astronergy.
ZBB TOPCon module manufacturing could be conducted under lower temperatures and the products could be compatible with thinner silicon wafers, reducing silver paste consumption, thereby making module products much more environmentally friendly and much more sustainable, while also improving the bending resistance of the PV modules, added Dr Alex Hsu.
The tech could also help to increase the light-receiving area of the PV cells and reduce the optical losses of PV modules. Meanwhile, due to the removal of the busbar, the ZBB module has better current carrier collection efficiency and aesthetics.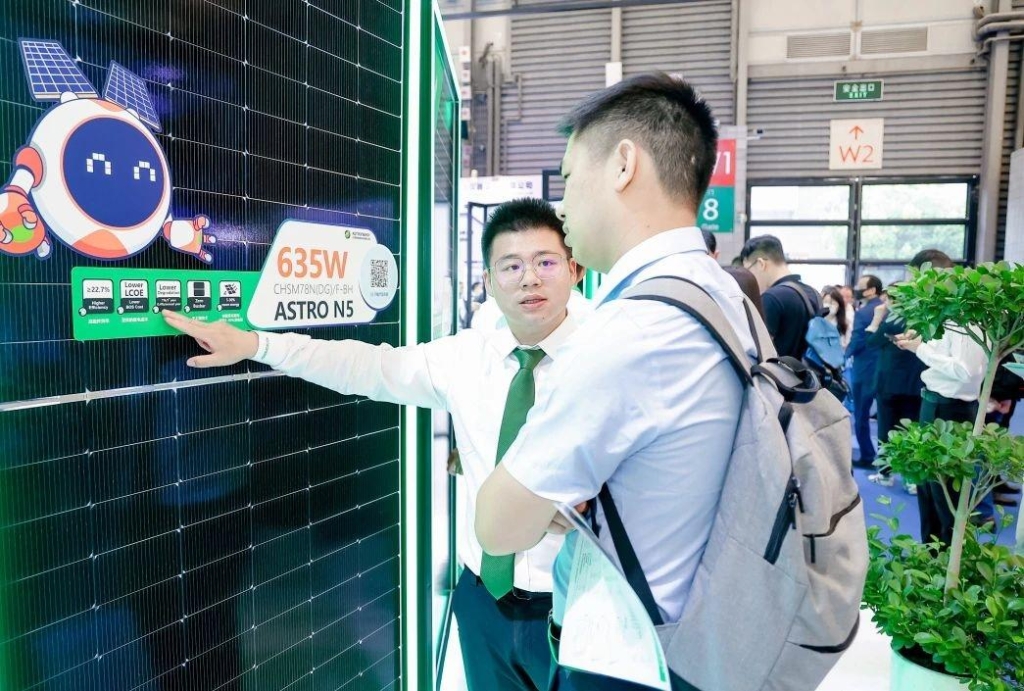 Astronergy sales (left) introduced the ZBB TOPCon module to a customer at the SNEC expo earlier this year. [Photo/Astronergy]
Furthermore, Dr Alex Hsu said that, due to the finer and evenly distributed welding wires of this type of module, the mechanical load performance of such products is better; and the application of ZBB tech on TOPCon 3.0 PV cells enabled the module power to reach over 590W with an efficiency of over 22.8%. And thanks to the ZBB tech, ASTRO N n-type TOPCon products could have a bifaciality rate of 80%.
As the first enterprise in the industry to obtain the ZBB n-type TOPCon 3.0 PV module product certification, the mass production of such products for the market is currently steadily advancing and is expected to be achieved by the end of this year; and module products manufactured with ZBB tech to have better aesthetics are also under planning.