Back List
TÜV NORD n-type module LETID test certificate granted to Astronergy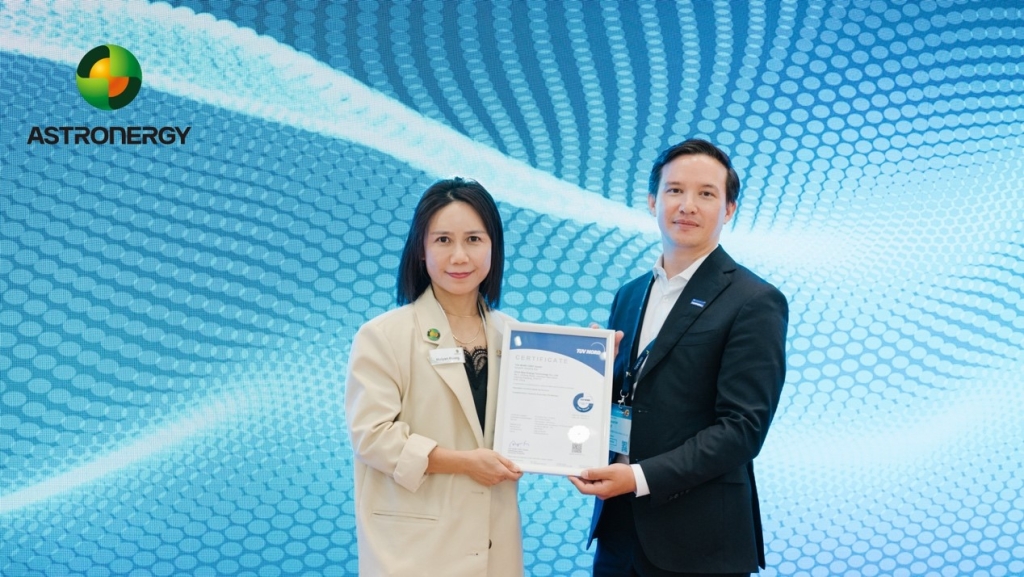 Due to the great performance against LETID (Light and elevated Temperature Induced Degradation) of ASTRO N series n-type TOPCon PV modules, Astronergy gained TÜV NORD LETID test certificated for n-type PV modules at a ceremony held during the Intersolar Europe 2023 in Germany, on June 14, once remarking Astronergy's pioneering strength in n-type TOPCon tech.
Compared to the well-known LID (Light-Induced Degradation), LETID will continue to occur and recover more slowly for several months or even years after PV module installation, with power degradation even exceeding 10%.
For the LETID test, TÜV NORD randomly selected N series n-type TOPCon modules from Astronergy. During the test, the modules were exposed to different conditions and temperatures in a climate chamber over a longer period. To simulate the most realistic environmental conditions possible for the continuous use of TOPCon modules, the module temperature must be at least 75°C and the humidity should be less than 60 percent, while the modules are subjected to a defined current flow. The minimum test time is 162 hours.
Astronergy's TOPCon modules withstood the extreme conditions and performed with a particularly low power loss. This result proves the very low degradation that Astronergy ASTRO N series n-type TOPCon PV modules exhibit over their entire lifetime.
The n-type module of Astronergy has passed the rigorous test of the IEC TS 63342 2022 LETID test standard. This certificate indicates that both the reliability and low LETID sensitivity of the series products can be guaranteed, said Alexander Ohff, Executive Vice President of TÜV NORD Renewables.
The certificate for Astronergy is another firm prove of our leading position in n-type TOPCon tech, said Haiyan Huang, EVP & CSO at Astronergy. Our TOPCon modules are applicable for all possible scenarios with such great performances, which certainly will be better choice for customers, added Huang. With Astronergy's TOPCon capacity hit 36GW last month, the great-performance ASTRO N TOPCon products will certainly be a vital part for the global sustainable energy generation.