Back List
With new base ready, Astronergy manufacturing capacity go upstairs to 55GW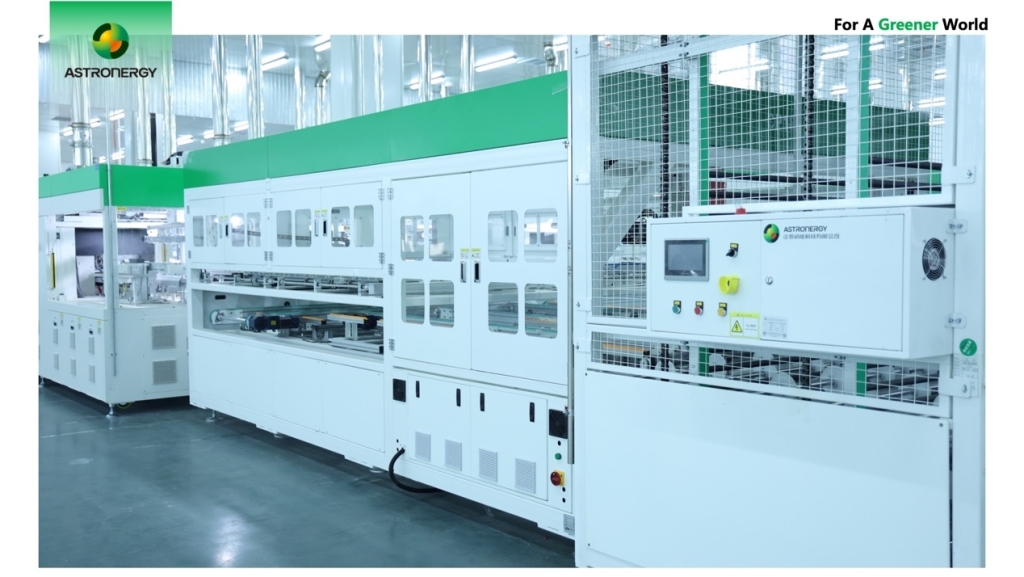 PV module manufacturing equipment is ready at the module workshop of Astronergy Yanchi Manufacturing Base. [Photo/Astronergy]
Seeing the move-in of new PV module manufacturing equipment, Astronergy Yanchi Manufacturing Base (hereinafter refer as 'Yanchi Base) is ready to start operation in August 2023 as the first PV module base in Ningxia Hui autonomous region, which will help Astronergy's 55GW PV module capacity target come true in this year.
As the eighth intelligent manufacturing base constructed by Astronergy since September in 2022, Yanchi Base will focus on the manufacturing of high-efficiency n-type TOPCon PV modules with adoptions of world-frontier manufacturing equipment and high-tech processing techs.
With scheduled plan of the manufacturing of the first piece of PV module in the base on 10th August this year, there will be more commissioning and preparation work before the date. At the end of the August, the base is expected to run in full capacity and to reach an annual output value of about 195 million dollars.
Seeing the ready of Yanchi Base, Astronergy's target on annual manufacturing capacity of 55GW PV module is much closer to hit. Astronergy's pace to contribute for the world's carbon neutrality process is becoming much faster and much firmer.