Back List
Astronergy Modules Shine in All Energy Australia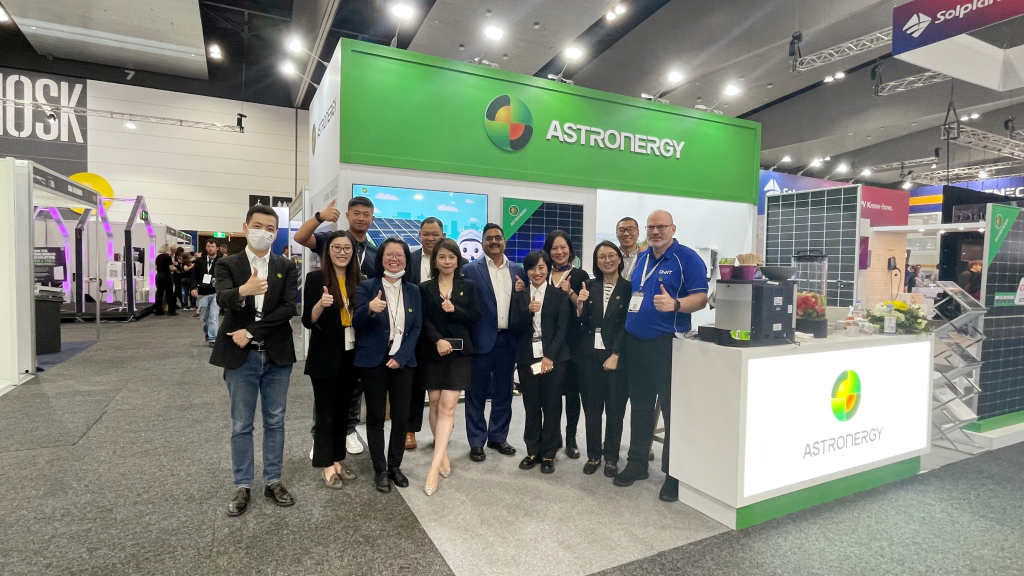 Astronergy team members pose for a photo at our booth in All Energy Australia 2022. [Photo from Astronergy]
To dig out the huge potential of the Australian PV market, the Astronergy team took ASTRO N5 and ASTRO 5 series modules to attend the All Energy Australia 2022 exhibition from Oct 26 to 27 and won great attention.
As the largest renewable energy exhibition in Australia, the exhibition has attracted a great amount of globally renowned clean energy suppliers. Astronergy has made great preparation and made a brilliant debut with our featured products that match the local market perfectly.
During the exhibition, Astronergy ASTRO N5 modules wowed visitors attended the event. The series modules are designed and produced on the n-type large-size silicon wafer, combined with TOPCon cell technology, high-reliability encapsulation, non-destructive cutting, MBB plus half-cutting design and other technologies. These series modules are enabled advantages of high power, high efficiency, high reliability, high power generation per watt, and high face value, and are suitable for various industrial and commercial distributed power station projects in Australia.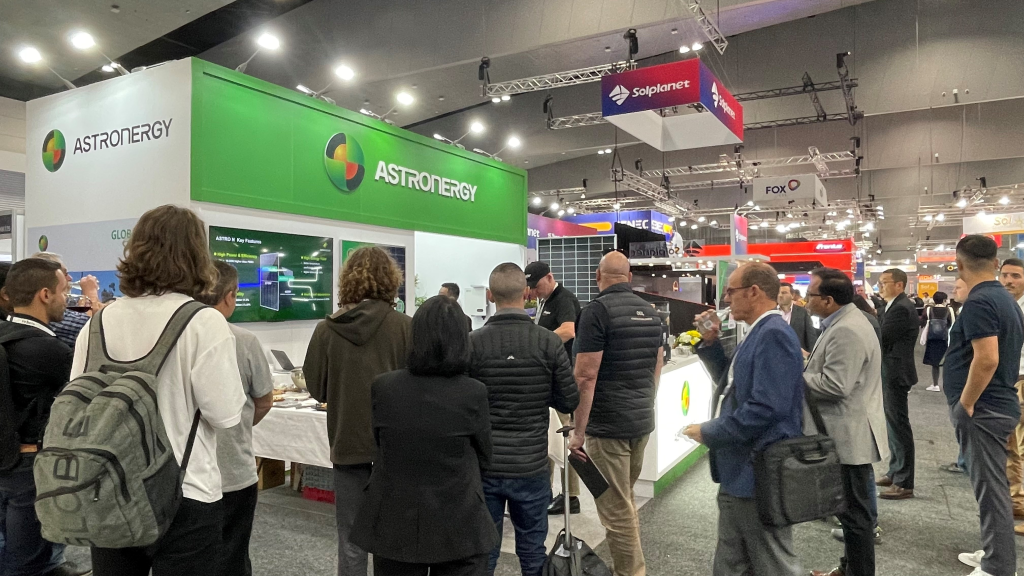 Visitors crows at Astronergy booth to listen to our PV module introduction. [Photo from Astronergy]
Thanks to the largest amount of light resources in the world, Australia's photovoltaic market has developed rapidly in recent years with the continuous introduction of favorable PV policies by local government, which also provides us with a huge opportunity to promote ASTRO N5 products.
The low-temperature coefficient of TOPCon cells, makes the ASTRO N5 modules have more outstanding reliability and product performance than PERC modules in high-temperature environments, with better power generation, especially suitable for high-temperature desert regions represented by the Midwest of Australia.
And with the cooperation relation between Astronergy and Raystech Group Australia——a leading brand in renewable wholesale distribution. Astronergy is expected to accelerate its spreading and promoting pace in Australia to help locals get more green powers and make contributions to local zero-carbon aim.