Back List
Astronergy PV Modules Shape 200MW Lutai Solar Project in NW China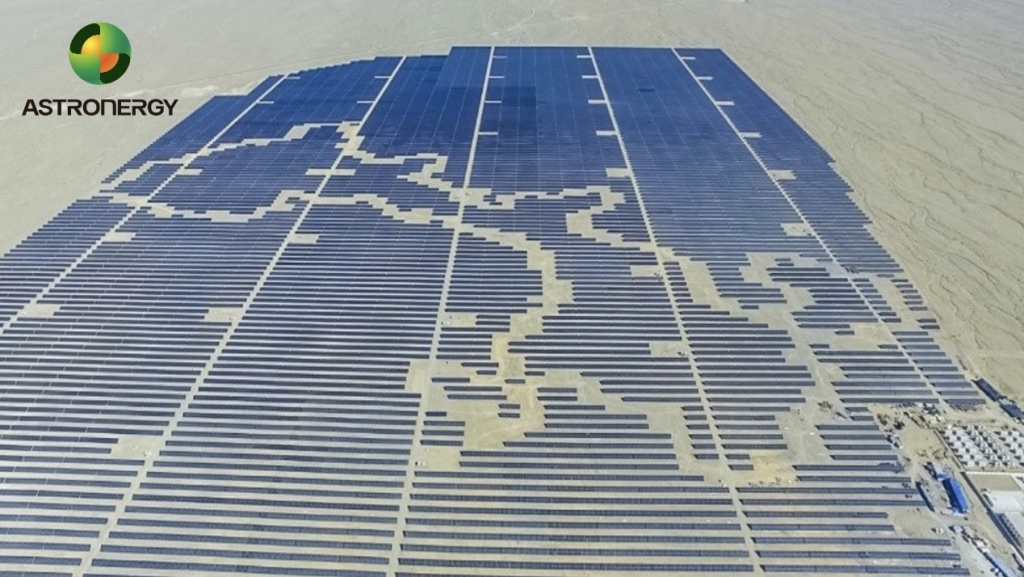 A picture shows the Lutai PV project, which is equipped with Astronergy's modules and shaped as a topographic map of China's Gansu Province, at Aksay Kazak autonomous county in Gansu Province, Northwest China. [Photo from Astronergy]
Thanks to efforts of all parts involved, the huge Lutai 200 MW PV plant project was connected to the grid and started to generate electricity on September 30 at Aksay Kazak autonomous county in Gansu Province, Northwest China.
With a total of Astronergy's 384,636 pieces ASTRO 6 monofacial modules, the Lutai project is expected to achieve a total power generation of 10.394 billion kWh during its 25 design year, an average annual power generation of 416 million kWh, and reduce carbon dioxide emissions by about 414,515 tons annually.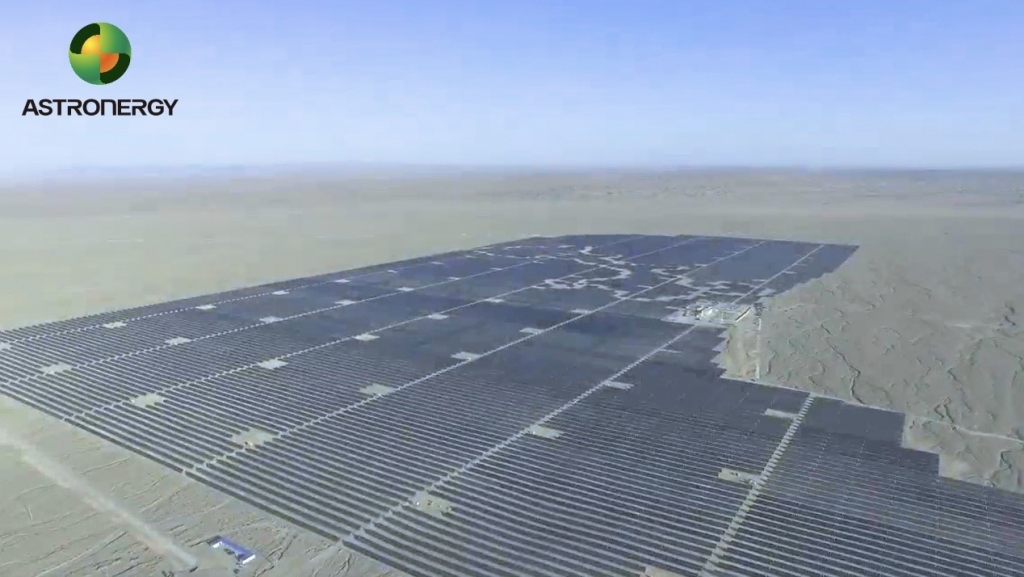 An aerial photo of Astronergy modules-equipped Lutai PV project in Gansu Province. [Photo from Astronergy]
Equipped with Astronergy's ASTRO 6 monofacial series modules with core strengths of high power, high efficiency, high quality, low voltage, high string power, and low BOS and LCOE, the Lutai PV project is expected to accelerate the province's pace to achieve carbon neutrality.
As the fourth PV project constructed by CHINT at Aksay, it makes the total installed capacity of local CHINT-constructed plants hit 294MW. On the same day that the Lutai project started to generate electricity, the fifth CHINT-constructed project at Aksay – Yintai 100 MW PV project – was announced to start construction.
Joins hands with CHINT, Astronergy-- the leading module manufacturing company -- continues efforts to contribute to the energy transition with high-quality module products, integrates into the construction and development of the green and low-carbon energy industry and helps the green and low-carbon transformation of energy with practical actions.