Back List
Astronergy TOPCon capacity ups to new high of 38GW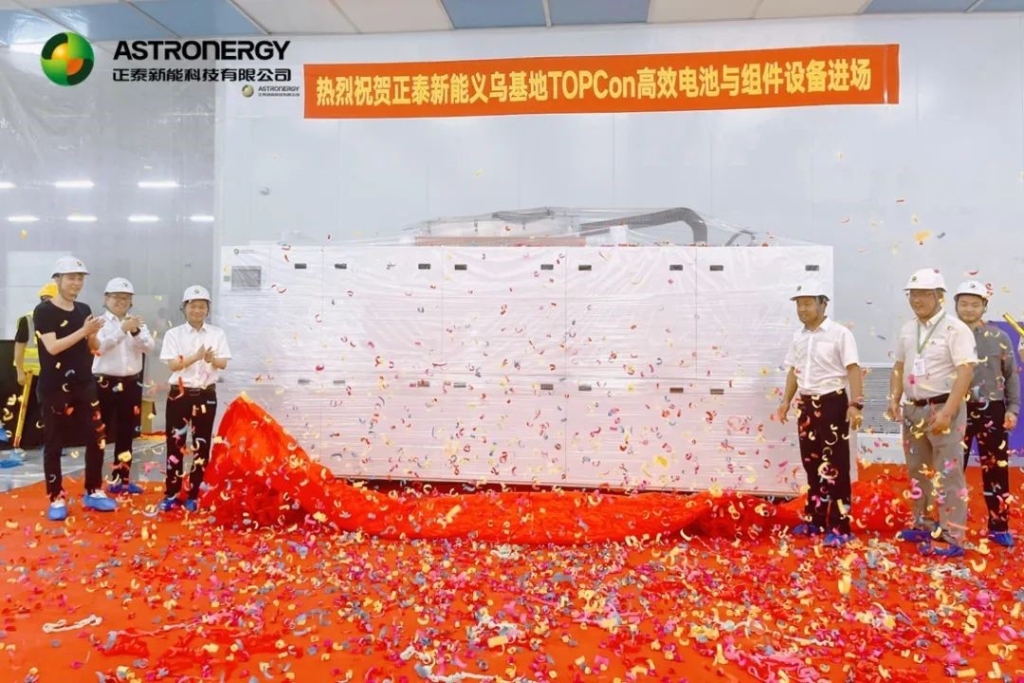 Seeing the move-in of manufacturing equipment for 8GW n-type TOPCon PV cells and for 4GW TOPCon PV modules on July 10, the newly-built Zhejiang Yiwu Manufacturing Base (hereinafter refer as 'Yiwu Base')  became one of the power sections which enable the company's TOPCon module manufacturing capacity grow to 38GW, accounting for 84% of its annual capacity.
With total investment of 156.2 million dollars, Astronergy Yiwu Base has two-step planned constructions of 8GW high-efficiency n-type PV cells, 8GW high-efficiency PV module production base, and distributed PV power stations.
According to Thomas Lu, COO at Astronergy, Yiwu Base is the seventh intelligent manufacturing base which to go into operation after Anhui Fengyang Manufacturing base. Equipped with frontier equipment and green manufacturing processes, lines at the base to produce TOPCon 3.0 tech ASTRO N products for global consumers, added Thomas.
As the phase one project of the base, the 8GW TOPCon cell equipment and 4GW TOPCon module equipment are expected to run in full speed since August this year, and at that time Astronergy's TOPCon module supply capacity will further improved to 38GW.
For the second phase of the Yiwu Base, lines for 4GW TOPCon module manufacturing will be built for further satisfaction of global customers' demands. At that time, Astronergy's pioneer position in n-type TOPCon would also be further consolidated.