Back List
Astronergy ESG Report Globally Released – An answer on commitments for the world
Astronergy globally released its 2022 Environmental, Social and Governance (ESG) Reports (hereinafter referred to as "the ESG Report") on May 8th, delivering on its actions and results on promoting sustainable and stable development and practicing UN SDGs and UNGC 10 Principles to all stakeholders.
Prepared in accordance with the requirements of the GRI Standards 2021 edition and independently verified by the international certification testing agency TÜV SÜD, the ESG Report was a critical witness for Astronergy's leapfrogs in 2022.
At the basic facet of business operation in 2022, Astronergy created a direct economic value of over 2.9 billion USD and successfully doubled its module shipment to 13.5GW worldwide. Ranking top 7 in module shipment globally, Astronergy expanded its PV cell and PV module manufacturing capacity to 13GW and 20GW respectively in the year of 2022.
The sixth "Top Performer" recognition from PVEL, Tier 1 PV Module Maker ratings by BNEF, China PV industry's 1st carbon disclosure certificate and many other awards and recognitions in and out PV industry for Astronergy brand and products work as a positive proof for the company to achieve the following highlights in aspects of ESG.
In 2022, the company's comprehensive energy consumption decreased by 3% and there were no environmental violations.
The scope 1 and 2 emission intensity in the company's production and operation is 30.49 tCO2e/MW, a decrease of 27.61% compared to 2021; Energy intensity is 0.46 tons of standard coal/MW, down 45.24% from 2021.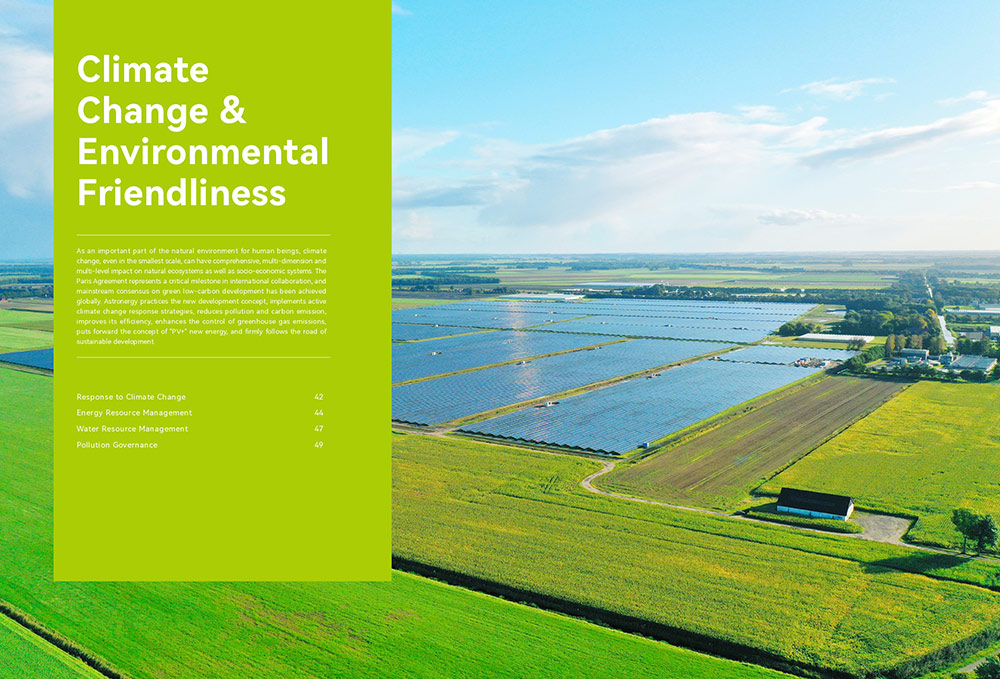 In 2022, the return rate of employees on parental leave in the company was 100%, and there were no incidents of discrimination, harassment, forced labor, and child labor. Employee satisfaction saw two consecutive years increase, climbing to 82.49.
The company conducted 34% of emergency drills and organized 632 EHS safety training sessions throughout the year.
All factories have obtained ISO45001 and ISO14001 certification certificates.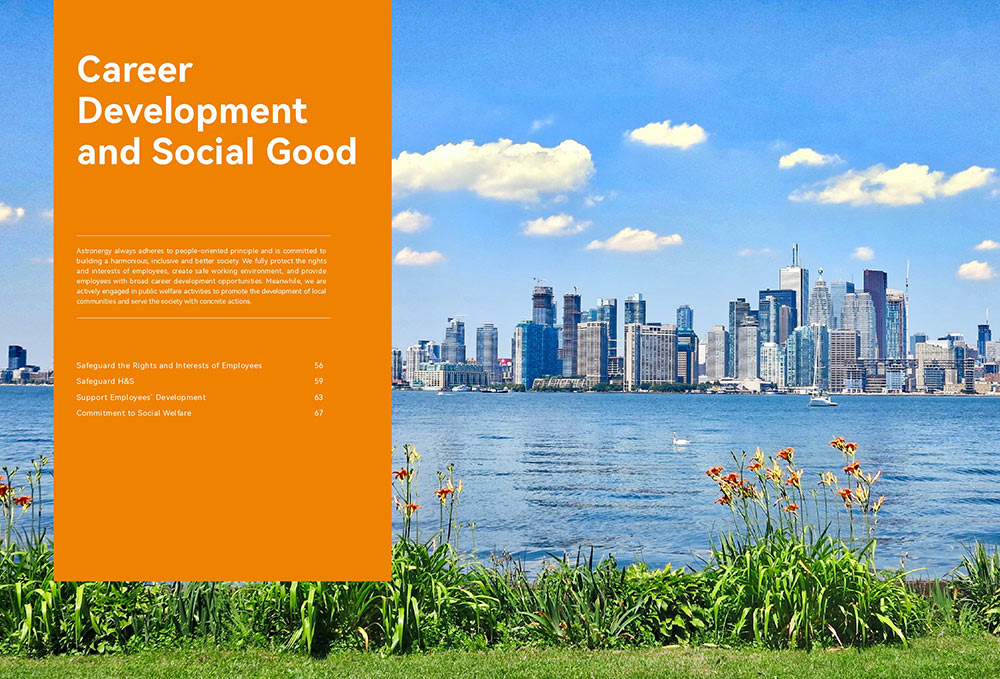 Since taking the lead in the mass production of n-type TOPCon modules in the industry in July 2022, Astronergy has leveraged the average efficiency of its TOPCon cells has reached 25.3%, ranking first in the industry.
In 2022, over 36 million USD was invested in technology research and development. As of the end of 2022, a total of 287 patents have been obtained by the company.
In 2022, the company has no corruption occurrence, no unfair competition-related lawsuits, and no complaints related to the infringement of customer privacy, and the follow-up and rectification rate of other types of complaints is 100%, making customer satisfaction increase from 92.35 in 2021 to 92.89 in 2022.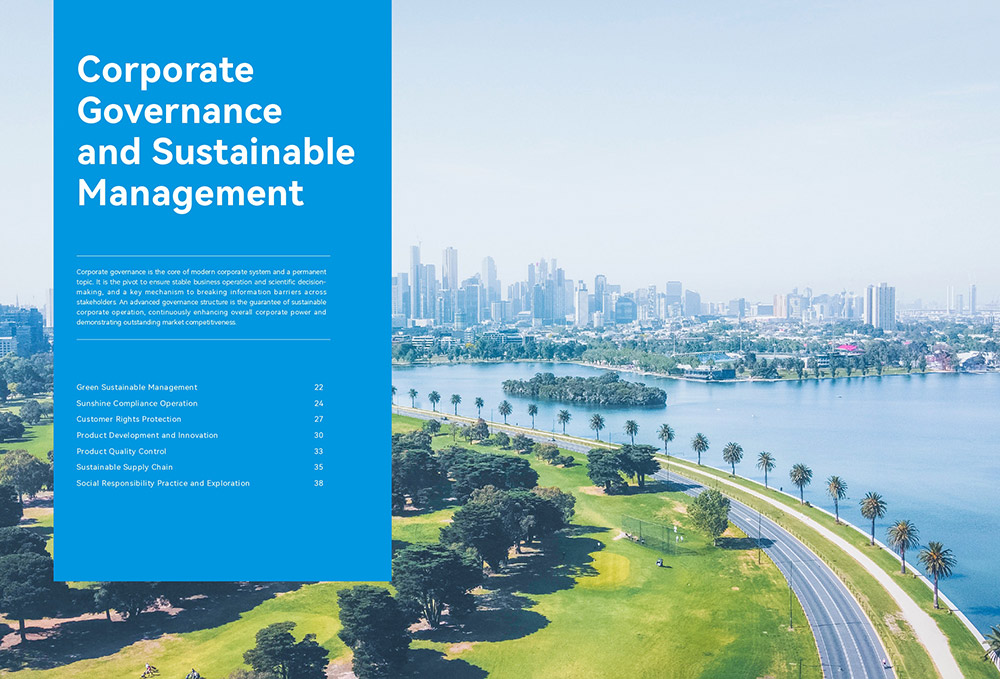 As a green manufacturing enterprise, Astronergy has always taken corporate social responsibility as its innate mission and has gradually built a more systematic ESG system based on the existing sustainable management system. In the future, Astronergy will continue to build a better, inclusive, fair and harmonious society together with its partners.
Know more about our actions for sustainability: https://www.astro-energy.com/en/about/sustainability.html
Click and read the full report: https://www.astronergy.com/wp-content/uploads/2023/05/ASTRONERGY-2022-ESG-REPORT.pdf