Back List
Astronergy showcases frontier ASTRO N series PV modules at 360 Solar Brazil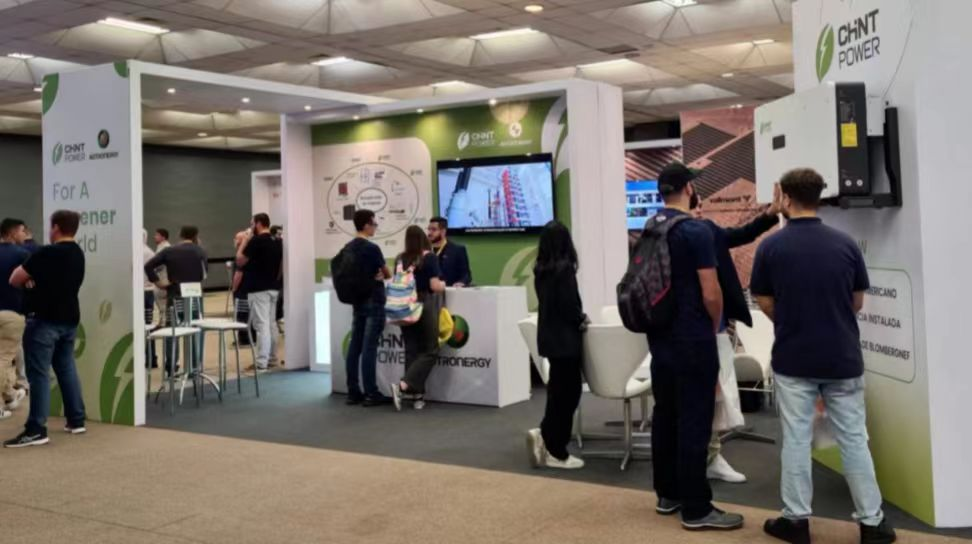 During the two-day exhibition from Oct 26th to Oct 27th at 360 Solar Brazil 2023, Astronergy demonstrated its innovative ASTRO N n-type TOPCon PV modules, attracting visitors from within and outside the PV industry and establishing a significant presence in the South American market.
As one of the largest solar technology trade exhibitions in southern Brazil, 360 Solar Brazil bore witness to Astronergy's exhibition of the ASTRO N5 PV modules.
The ASTRO N5 PV modules, employing Astronergy's independently developed n-type TOPCon cell technology, boast a direct power output of 585W for the 72-cell variant, with exceptional efficiency of up to 22.45%.
The PV modules exhibit superior performance in various aspects of power generation, bifacial efficiency, temperature coefficient, low-light performance, Light-Induced Degradation (LID), and Light and Elevated Temperature-Induced Degradation (LETID). Notably, the temperature coefficient of the ASTRO N5 series PV modules is as low as -0.29%/℃, which leads to higher electricity generation, particularly in high-temperature environments like Brazil.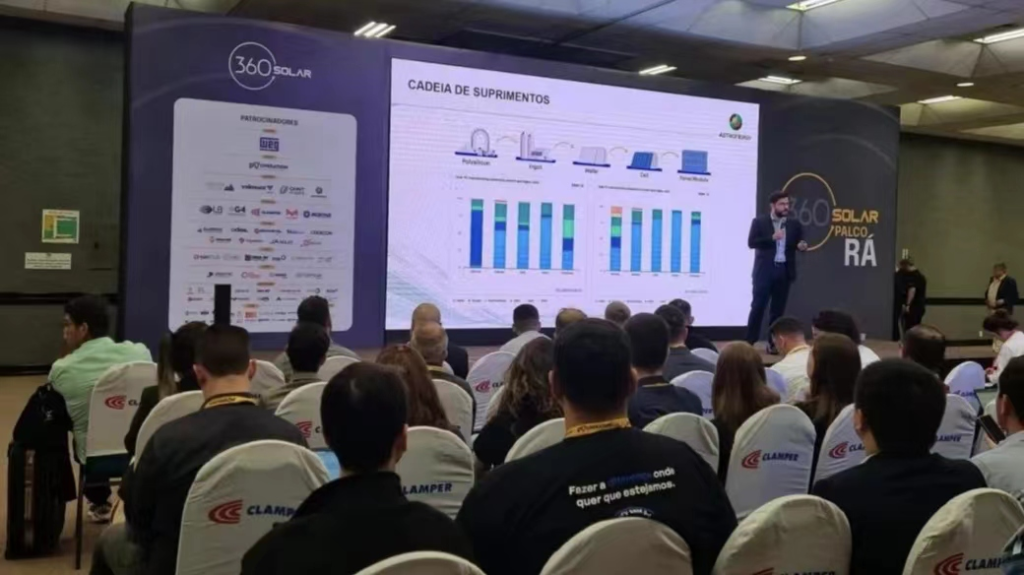 In March 2023, Astronergy successfully won the bid to supply 454MW of ASTRO N PV modules to Atlas Renewable Energy's 902MW Vista Alegre PV plant project in Brazil. The project stands as the largest TOPCon project that Astronergy will execute in Brazil so far.
Beyond delivering copious amounts of green energy to the local communities, Astronergy will contribute significantly to Brazil's endeavor to establish an inclusive, resilient, and low-carbon energy system. For a greener world, Astronergy is on the way to utilize its frontier tech for all to live sustainable lives.