Back List
All-Energy Australia sees showcasing of Astronergy's frontier TOPCon module tech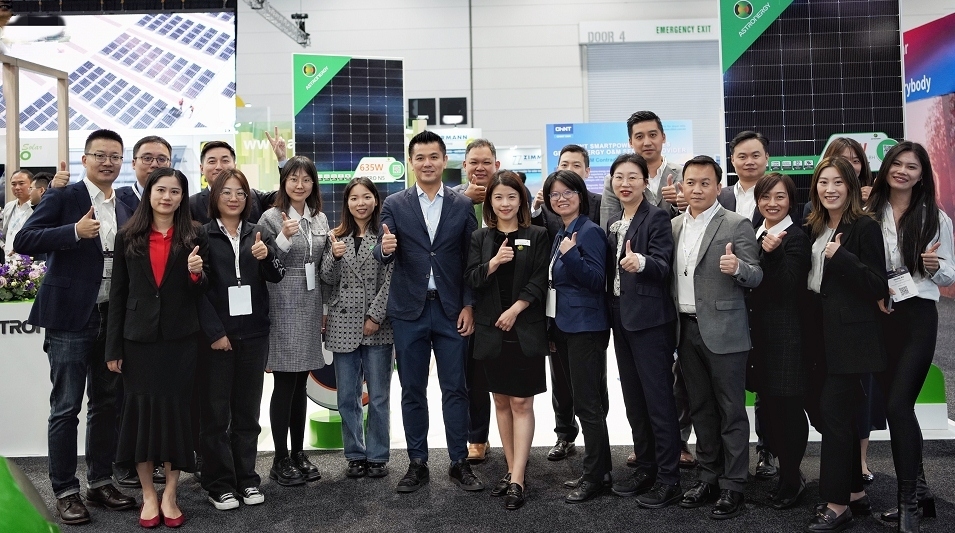 During the two-day exhibition from Oct 25th to Oct 26th at All-Energy Australia 2023, Astronergy demonstrated its innovative n-type TOPCon PV tech, attracting visitors from within and outside the PV industry and highlighting its tech strength which could boost the path of the country's 2050 zero-emission goal.
As the premier event within the Australian clean energy market, All-Energy Australia 2023 saw Astronergy's exhibition of ASTRO N5, ASTRO N5s, and ASTRO N7 n-type TOPCon PV module products.
For the Australian commercial and industrial rooftop solar station scenario, the dedicatedly designed ASTRO N5 60-cell modules are welcomed by visitors. This kind of module product employs Astronergy's self-developed high-efficiency TOPCon cell technology and ultra-high transmittance glass, which could have a power of over 440W and an efficiency of up to 22.5% while effectively reducing cable power losses by 15%, and present with a 30-year product warranty.
Astronergy has established a dedicated local team to serve Australian customers across various sectors. By the end of 2022, Astronergy committed a total capacity of 355MW with the Walla Walla PV power station in New South Wales.
In August 2023, Astronergy, in collaboration with the globally renowned renewable energy distributor, Raystech, completed the Almax Aluminium warehouse rooftop PV project in Australia. With exceptional product quality in PV modules, Astronergy has built a strong reputation and high customer satisfaction in the Australian market.
Dedicating to serving the global community, Astronergy remains committed to advancing the innovative development and market application of PV technology and will continue to expand its influence in the Australian PV market and contribute to the construction of a sustainable world through collaboration with international partners.